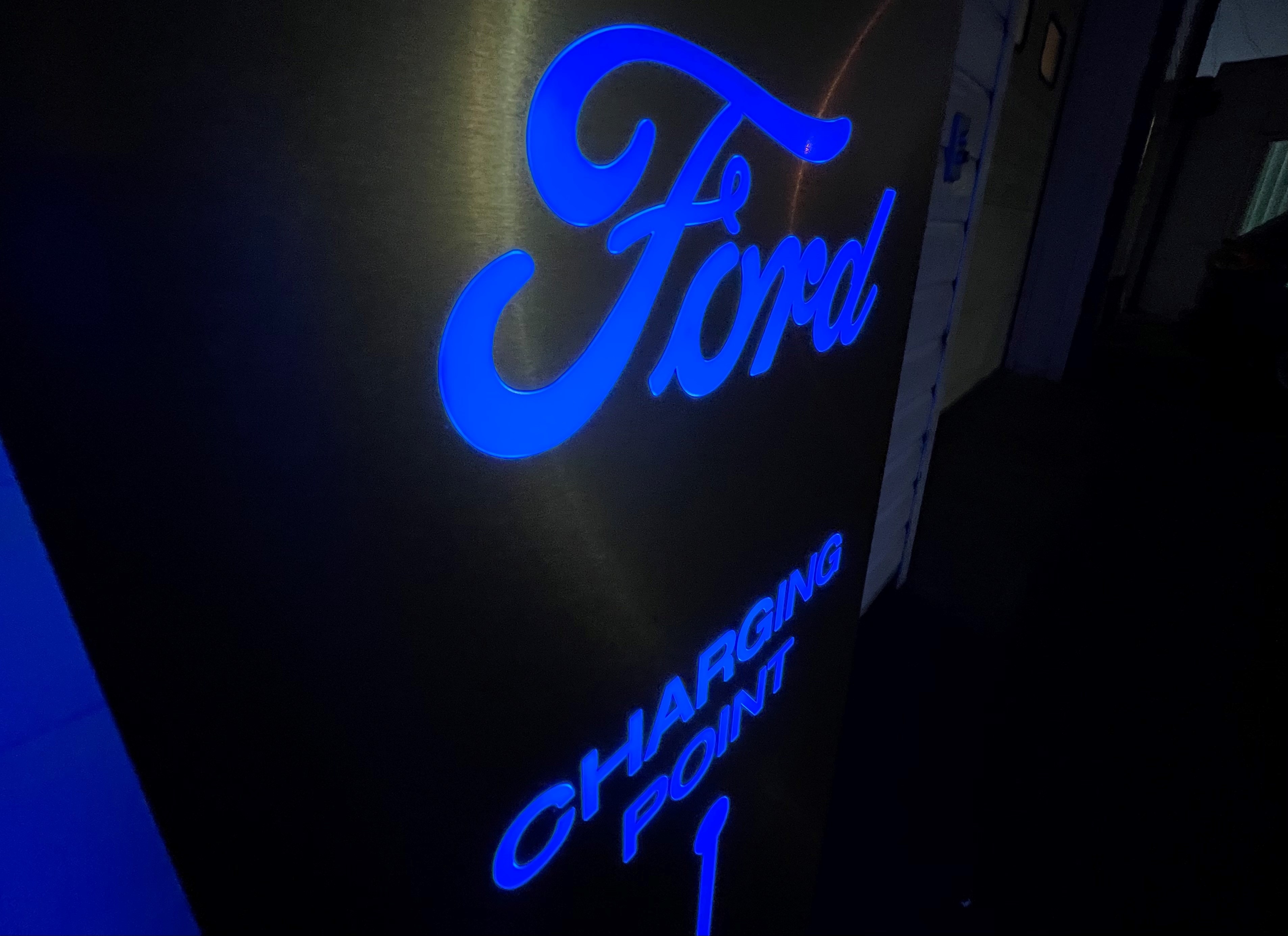 rAMPing up the charge at Cuff Miller
We recently announced that the all-electric Mustang Mach-E was available to order at Cuff Miller. To get ready, we've planted two chargers capable of supplying 22kWh to power our demonstrator fleet, alongside two further chargers in the workshop.
Dealer Principal, James Baxter said; "Electrification is an investment we're pleased to make at Cuffs." "With exciting new electric and plug-in hybrid vehicles arriving and more on the horizon, ensuring the right charging infrastructure, training and tooling will unquestionably be key in Cuff Miller's future."
Currently available in the Ford range, the Mustang MACH-E is joined by the All-new Kuga plug-in hybrid, capable of delivering 35 mile range from its 14.4kWh battery and Transit Tourneo Hybrid. The Tourneo Hybrid's wheels are fully driven by its electric motor and boosted by a 1.0, 3 cylinder engine which works as a range extender, providing extra charge to the battery on demand.
Want to know more about our electrified range of vehicles? Take a look at our Hybrid & Electric page.

Latest News
04-07-2022
MAKE IT YOURS Looking at upgrading or purchasing a new car this summer?…
Read more >
10-03-2022
Cuff Miller has been working as a community hub, receiving donations from across…
Read more >
17-12-2021
We've received a fair few questions about the Fiesta ST that has…
Read more >