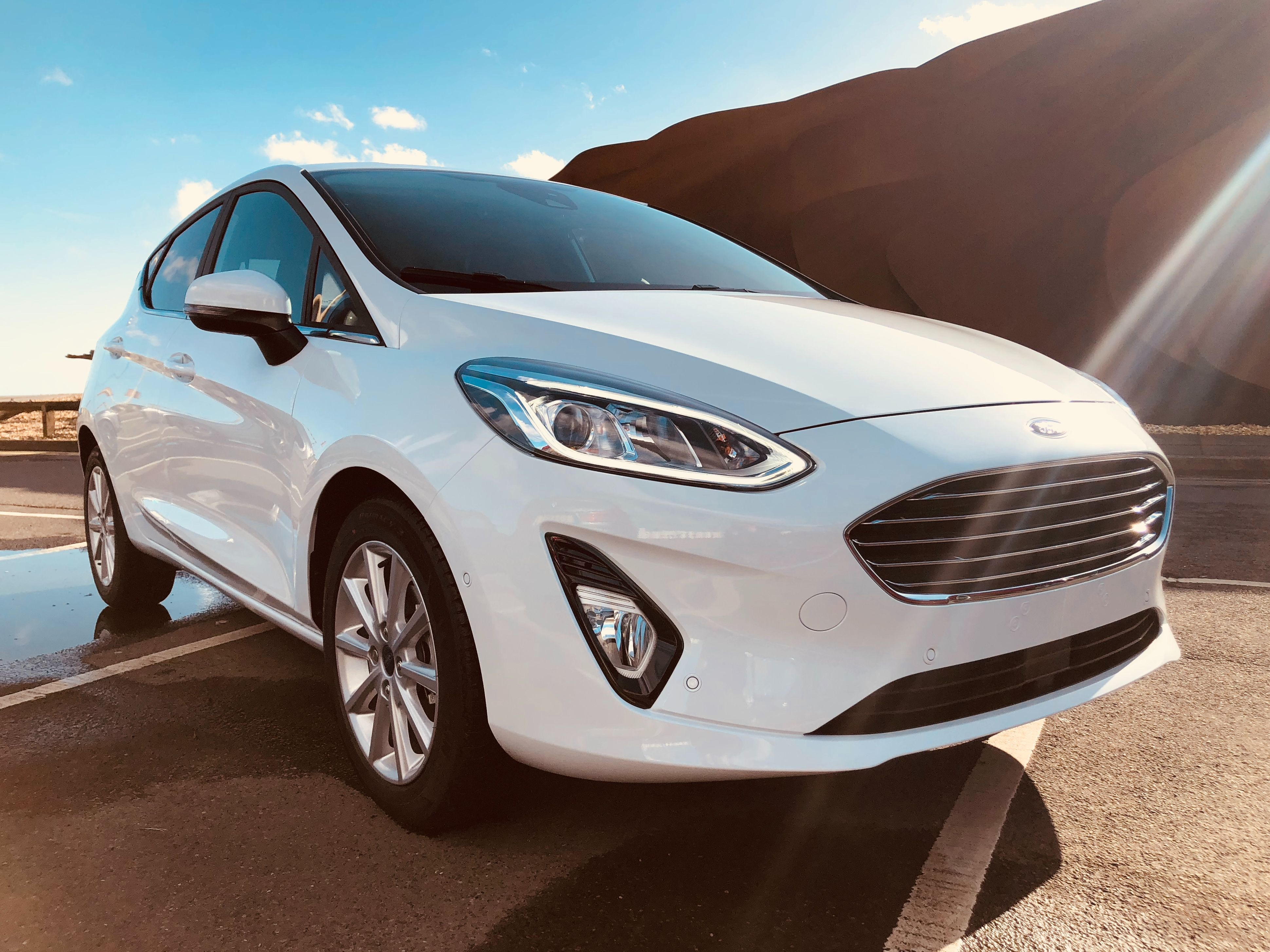 Electric feel... Fiesta to feature Mild Hybrid tech
If you've had the opportunity to drive our Puma MHEV demonstrator, you'll know that augmenting the brilliant Ecoboost engine with hybrid technology not only produces a noticeable amount of extra punch, but delivers better fuel economy as well.
Now, for the first time Fiesta gets its turn. Using the same clever system involving a 48v battery pack and a motor that helps drive the engine, you can now experience better all-round performance whilst producing lower emissions.
The best bit? You don't have to do a thing, just put fuel in and drive as you would normally, enjoying the benefits without any additional effort.
So how does it all work exactly? Here's the answer in all the geeky detail.
Available in 125 PS and 155 PS power outputs, Fiesta EcoBoost Hybrid models feature a belt-driven integrated starter/generator (BISG) in place of the standard alternator, enabling recovery and storage of energy usually lost during braking and coasting to charge a 48-volt lithium-ion air-cooled battery pack.
The BISG also acts as a motor, integrating with the engine and using the stored energy to provide torque assistance during normal driving and acceleration, as well as running the vehicle's electrical ancillaries.
The intelligent, self-regulating mild-hybrid system continuously monitors how the vehicle is being used to determine when and how intensively to charge the battery for optimal benefit, and when to utilise the stored battery charge using one of two strategies:
Torque substitution, which deploys the electric motor functionality of the BISG to provide up to 24 Nm of torque – reducing the amount of work required from the petrol engine and contributing to CO2 emissions 109 g/km WLTP and fuel efficiency from 52.3 mpg WLTP. Using torque substitution, the 125 PS EcoBoost Hybrid delivers a fuel efficiency improvement of almost 5 per cent compared to the traditional petrol 125 PS 1.0-litre EcoBoost engine (NEDC)
Torque supplementation, which deploys the electric motor functionality of the BISG to increase the peak torque available from the powertrain by up to 20 Nm above the level available from the petrol engine alone – delivering 240 Nm for the 155 PS powertrain and up to 50 per cent more torque at lower rpm
The BISG also has enabled Ford engineers to lower the 1.0-litre EcoBoost engine's compression ratio and add a larger turbocharger for more power, by mitigating turbo-lag using torque supplementation that also rotates the engine faster for maintained turbocharger boost response.
The more powerful BISG also enables the Fiesta EcoBoost Hybrid's Auto Start-Stop technology to operate in a wider range of scenarios for even greater fuel savings, including when coasting to a stop below 15 mph and even when the vehicle is in gear with the clutch pedal depressed.
The technology further enhances fuel efficiency by automatically switching off one of the engine's cylinders when full capacity is not needed, such as when coasting or cruising with light demand on the engine and can disengage or re-engage one cylinder in 14 milliseconds with no compromise in performance or refinement.
Is hybrid technology only available on Fiesta?
Kuga and Puma are already available as an MHEV utilising a similar system as described above.
Also in the range Mondeo is available as a self charging Hybrid and Kuga also available as a PHEV (Plug in hybrid) vehicle, capable of running for 30 miles on electric power alone (more on this here).
Ford have announced that by the end of 2021 there will be 17 electrified vehicles in the UK, with every Ford model ultimately receiving an electrified option. We are anticipating Focus will be the next due to receive the MHEV treatment.
Want to know more?
As always Paul and Robin would be happy to speak to you. Please call on 01903 714367 or feel free to send us an email and we'll come back to you.
For the latest information, please see our Hybrid page.
Latest News
01-04-2022
Are you looking to treat yourself to a new car or upgrade your existing one?…
Read more >
10-03-2022
Cuff Miller has been working as a community hub, receiving donations from across…
Read more >
17-12-2021
We've received a fair few questions about the Fiesta ST that has…
Read more >