V2
Cuff Miller are proud to announce our Sponsorship of Sussex' latest and greatest radio station V2 Radio!

Bringing back the spirit of Sussex to the airwaves, V2 is hosted by local names we know and love. Look forward to a wide variety of music, all local content and local news and views; reflecting the community we are pleased to be part of.
You can get V2 in your car or at home via DAB as of January and you can already listen online, via your smart speaker or via the app below!
More from V2!
Familiar voices will soon be back to entertain and inform West Sussex as Proper Local Radio makes a welcome return.
V2 Radio will be home to Local Radio Professionals including Ian Crouch, Neale Bateman and Nick Hobbs. Available online and DAB across Sussex from January 2021 to fill the gap in local coverage left since the demise of Spirit FM.
Earlier this year, Spirit FM was bought by Bauer Media and replaced with Greatest Hits Radio losing local identity after serving West Sussex for 24 years. Now a number of presenters who lost their jobs due to the takeover have decided to launch their own station, to again be the voice for the local people.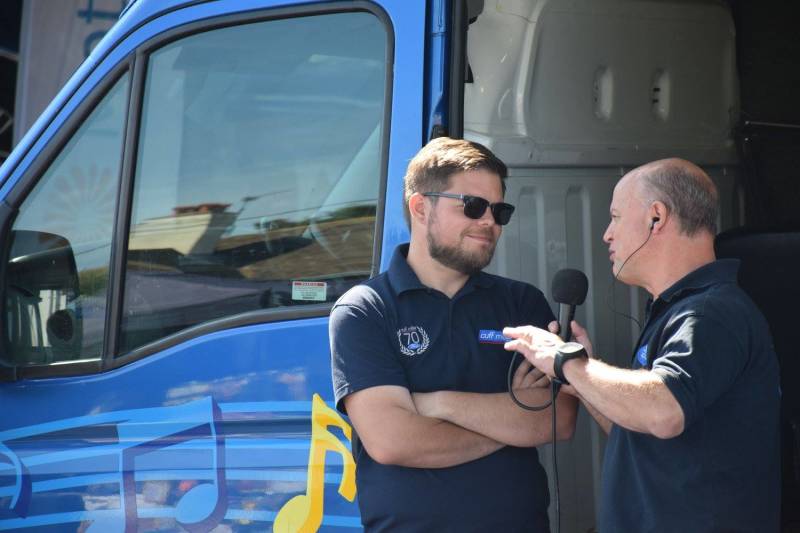 Ian Crouch worked at Spirit FM since inception and can't wait to get back to entertaining and informing the County
He said: "We are incredibly excited to launch this brand new station, V2 Radio. V2 Radio will serve the good people of West Sussex, we have built it from nothing and hope it will fill a massive gap that has been left. Our intention is to give as much back to the County as we can
V2 Radio is a brand new digital radio station with the aim of serving Sussex, initially with a focus on the West Sussex area. The station will have a broad appeal to an audience passionate about local issues, news and events together with a mix of familiar music from the last 5 decades. V2 will be available across all of the main digital on-line platforms as well as DAB. Programmes will be presented by veterans of the broadcasting industry, already well known to listeners in Sussex, with a wealth of experience of providing radio services locally, nationally and internationally. V2 Radio will have a strong community ethos - getting involved in local events, the arts and festivals, being visible through regular outside broadcasts and supporting local businesses and charities.
V2 Radio will launch in January 2021 with presenters who have all previously broadcast on Spirit FM including Milly Luxford, Steve Freegard, Gary Booker and Peter Phillips.
Listeners can tune in on DAB via an app, computer or a range of other platforms including smart speakers.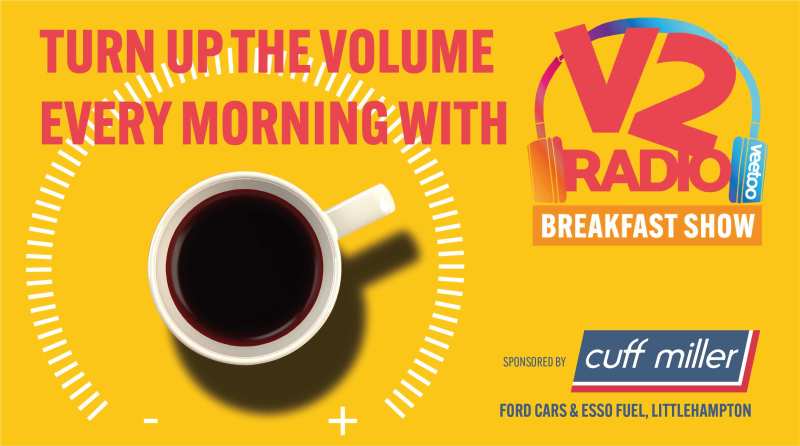 Latest News
01-04-2022
Are you looking to treat yourself to a new car or upgrade your existing one?…
Read more >
10-03-2022
Cuff Miller has been working as a community hub, receiving donations from across…
Read more >
17-12-2021
We've received a fair few questions about the Fiesta ST that has…
Read more >