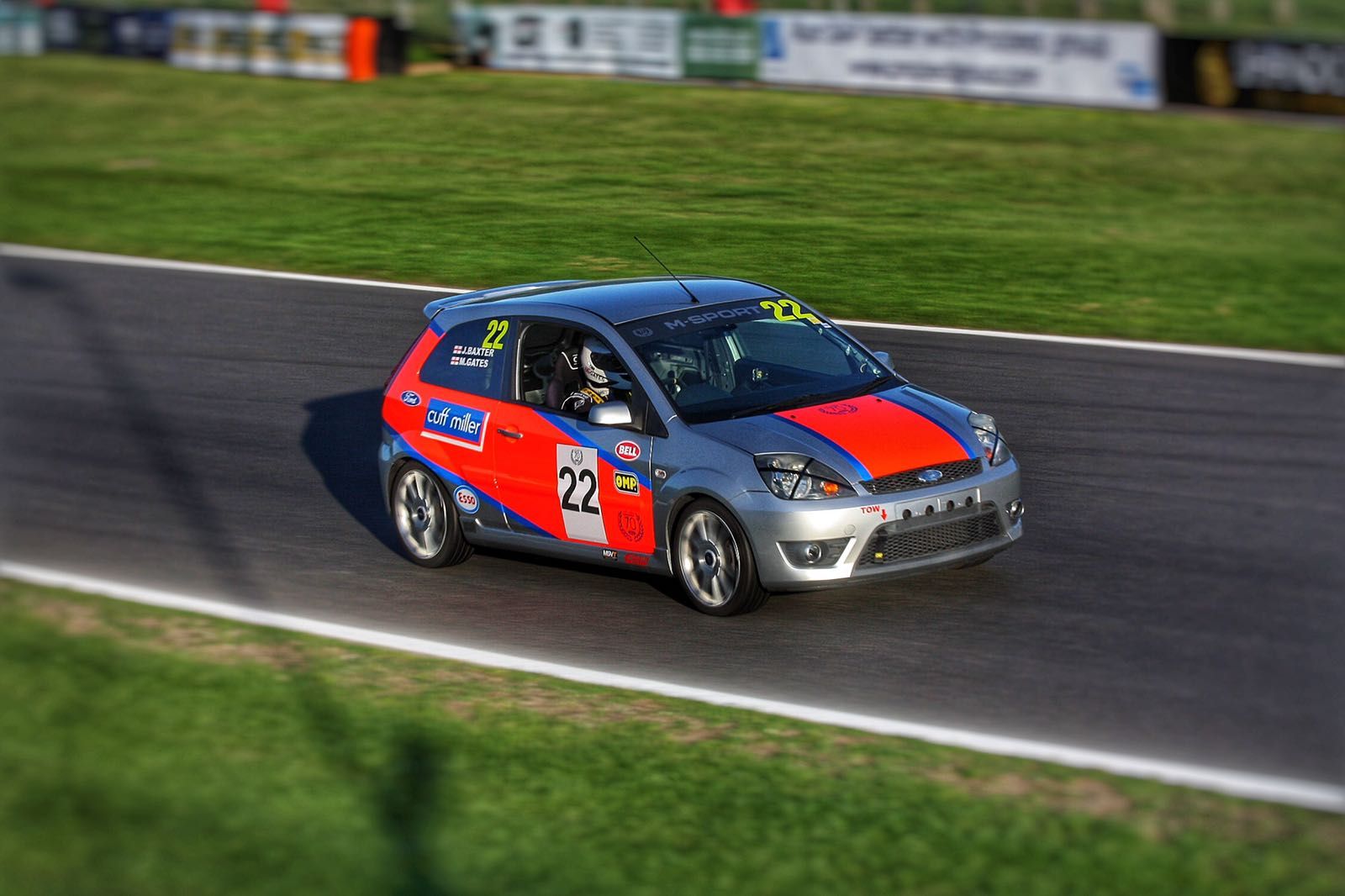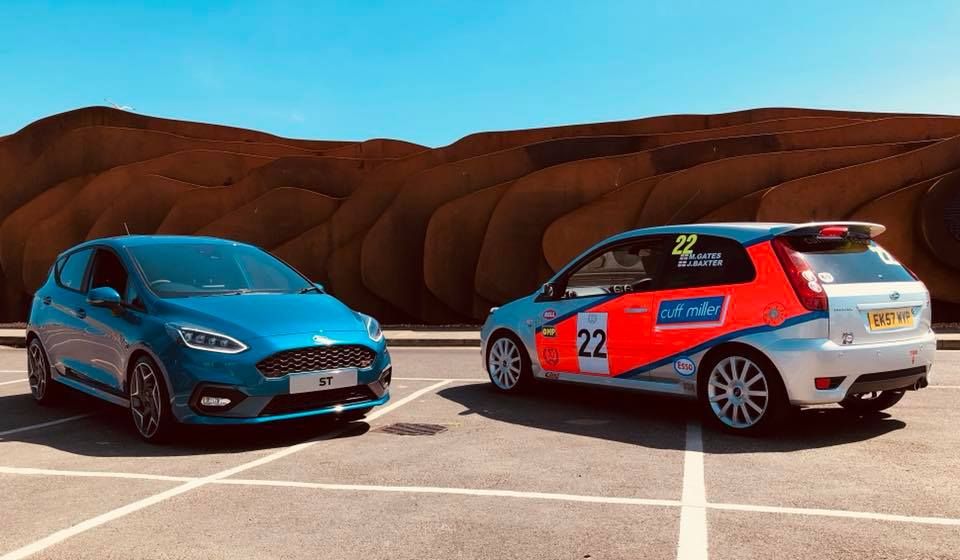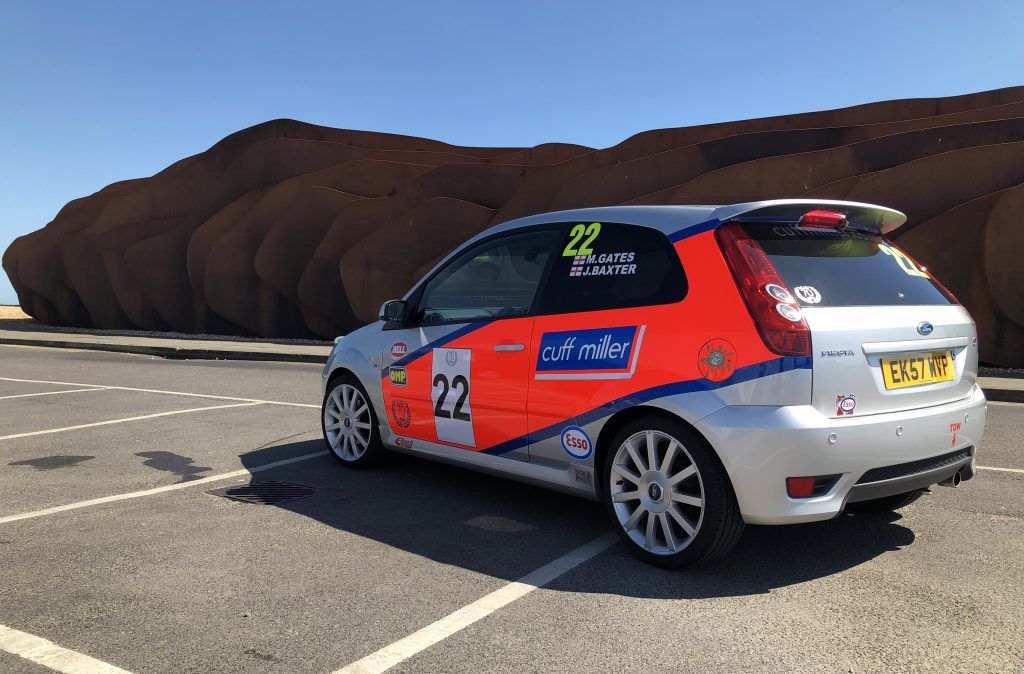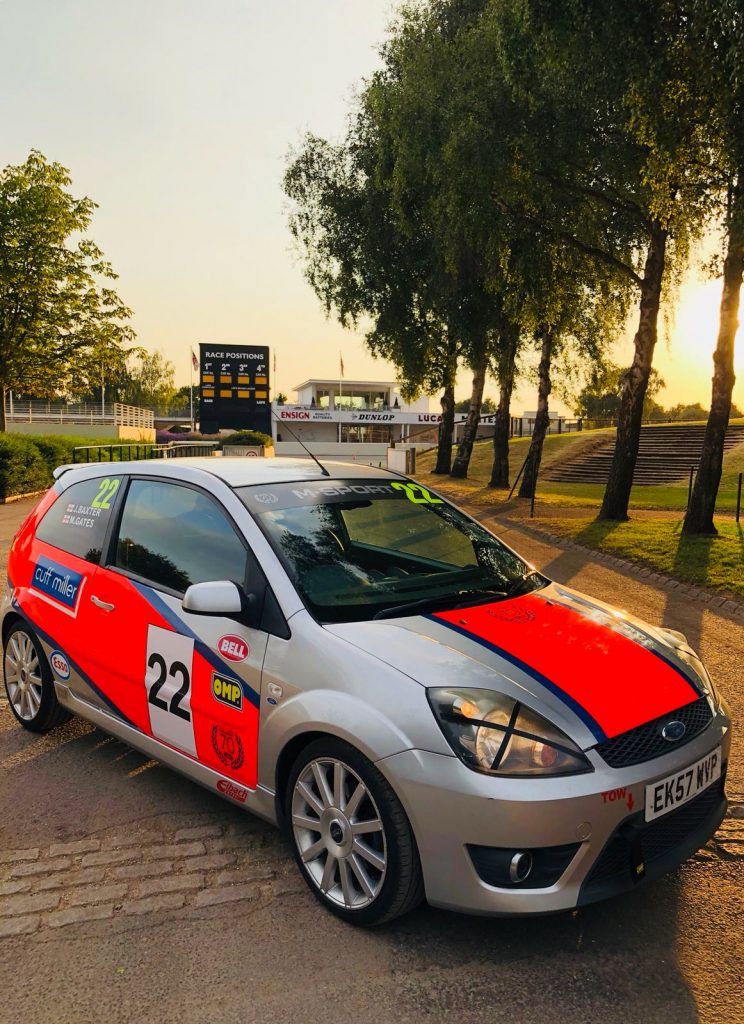 The FiST – Cuff Miller's Track Car
You might have seen it out and about on the road, or at events and wondered what it's all about… Well, wonder no more!
So, go-on then what is it and why is it called the FiST?
The car is a Mk6.5 Fiesta ST, run, funded and maintained by a pair of Cuff's relevant petrol heads. They called it 'the FiST' for a couple of reasons. Firstly compared to the levels of technology crammed into the latest Focus and Fiesta ST, it's a bit of a blunt instrument. The second and frankly relatively boring reason is that FiST is short for Fiesta ST.
What's the Spec?
The car runs a standard 2.0 Duratec putting out a relatively modest 150bhp. Besides this, the FiST is stripped out and in 'race trim' runs a single bucket, race harness and wheel. Outside there are a huge amount of stickers with a bold, luminous orange and blue livery. Underneath lies up-rated suspension and largely standard genuine Ford parts. The combination is simple, inexpensive to run and being light and low it's nimble enough to prove itself worthy of track fun.
Where would I see it?
Although track focused, the FiST is still road legal and has been used to support a number of events including the recent road rally for disabled children's charity 'Challengers', where the car ran alongside a variety of modern and classic sports and super cars. Off the road, the car can often be seen at Brands Hatch and predominantly local circuits with James or Mike, or indeed one of a number of the Cuff's team behind the wheel.

Presently, the car is not competing in a race series, however if you want to see similar Fiesta ST's in action it's worth checking out the BRSCC Fiesta Championship…I'm interested, how do I get on track?
Track days offer a great way of being able to push your car in a way that just isn't possible on the road. If you fancy coming along with your car and seeing what it can do, drop us a line here and we'll let you know when we are next going.
Latest News
01-04-2022
Are you looking to treat yourself to a new car or upgrade your existing one?…
Read more >
10-03-2022
Cuff Miller has been working as a community hub, receiving donations from across…
Read more >
17-12-2021
We've received a fair few questions about the Fiesta ST that has…
Read more >