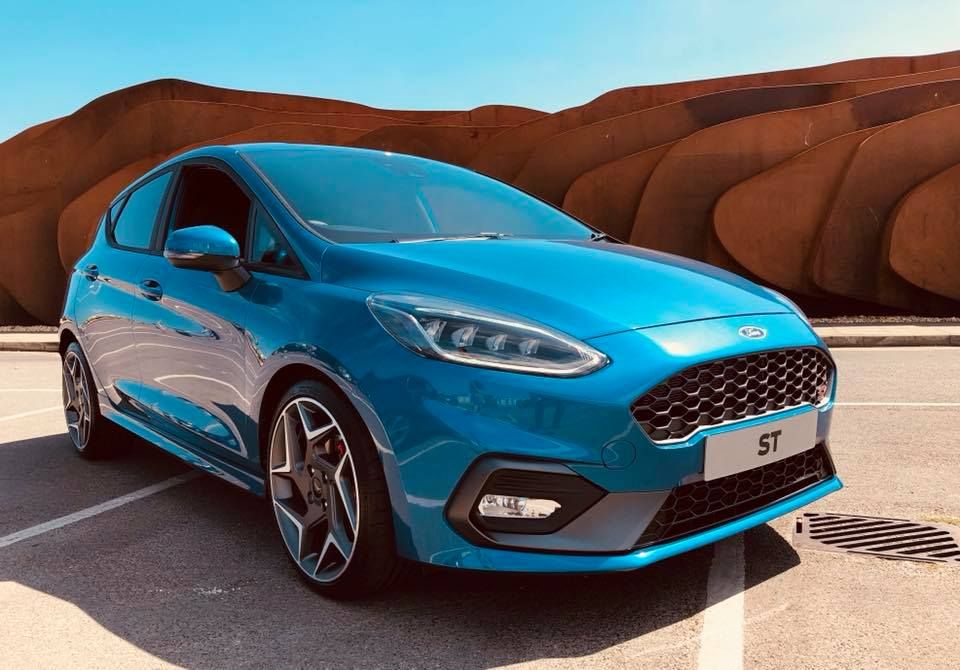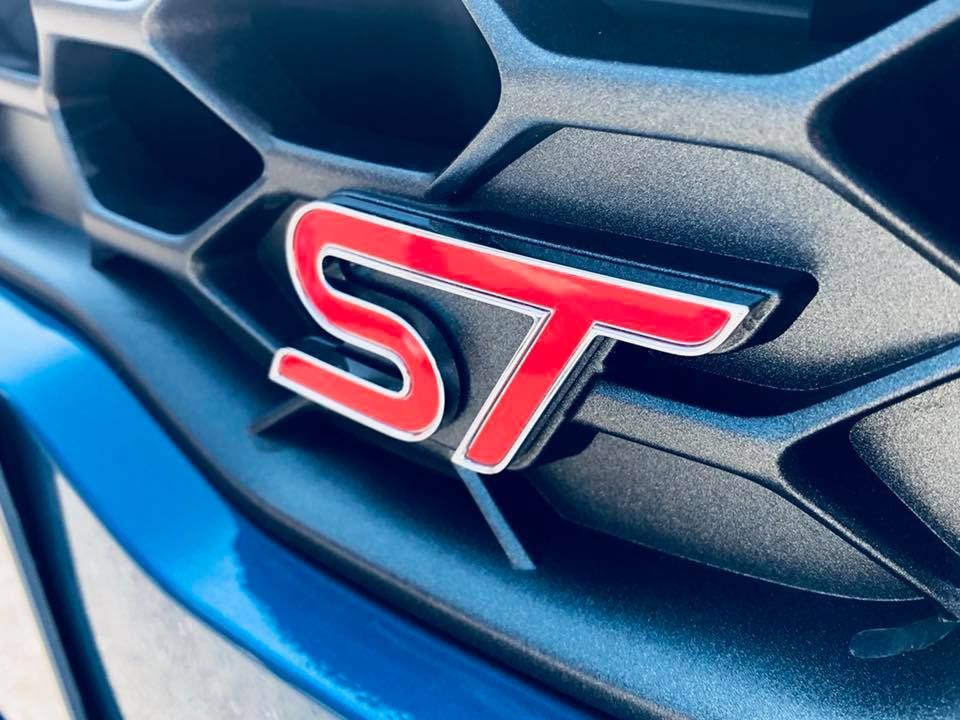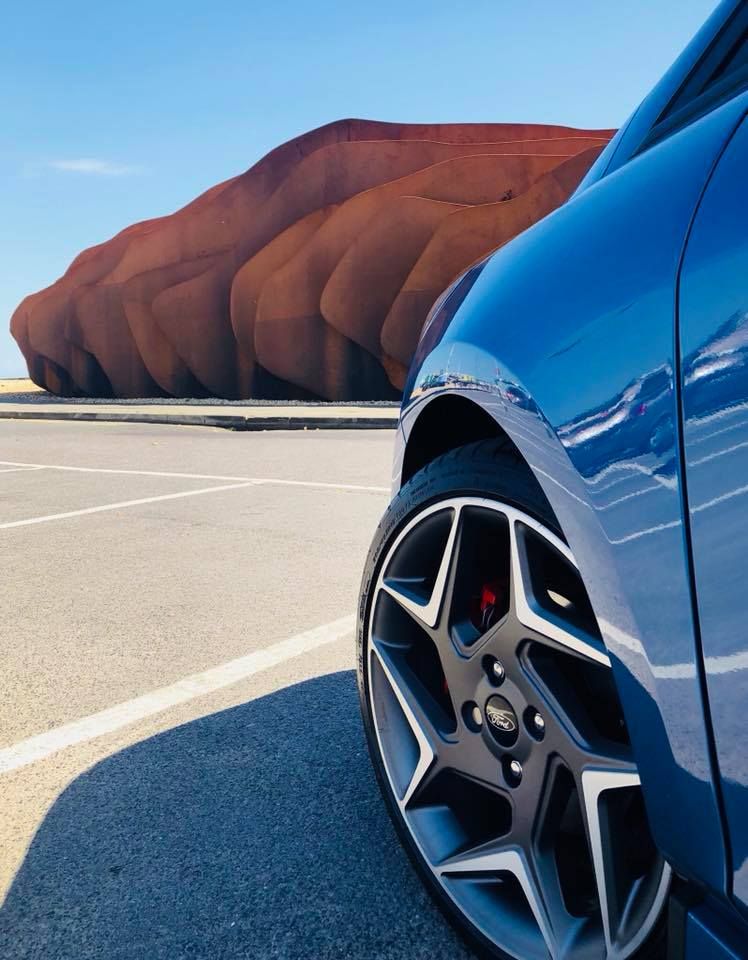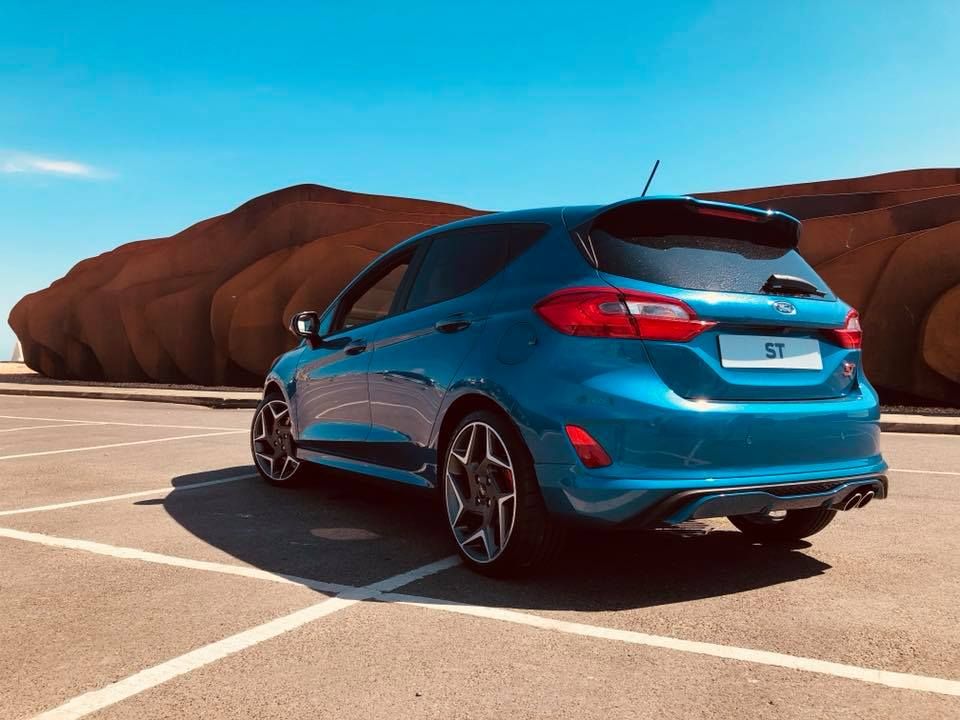 SToked – The All-New Fiesta ST
We're lucky at Cuffs; as a friendly bunch that are in to our cars, we get to enjoy a range of great new stuff and, yes – maybe we are a bit biased, but Ford's are always great to drive.
Every once in a while though, something comes along that makes us sit up and really pay attention… This time this comes in the form of the fantastic new pocket-rocket the All-New Fiesta ST. I know what you're thinking, "yeah you would say that wouldn't you?" Well, maybe, but don't just take my word for it, have a look at the reviews; (Autocar, etc. etc ) this isn't your "well my mate said this" or "I've never driven it but" pub talk, these are people that make a living from taking a critical eye at the automotive industry. Good stuff.
So, what's it like then?
Well, if you've owned/driven or taken my advice and just read about it, it won't come as any surprise that it's pretty epic.
How?
Well, there's lots of good stuff in there. Firstly the noise, that little 3 pot engine is filled to the brim with character, it's flexible with power available low down, around 1600rpm and it pulls well. What is impressive is that it is one of the best sounding standard hot hatch exhaust notes I've heard. The car is also blessed with variable drive modes (a-la Focus RS) which alters the calibration and belts out pops and bangs from the twin exhausts. This IS addictive and should come with some sort of warning label – needless to say that this won't be your most economical driving mode if you catch my drift.
Ford have also shoe-horned in a ton of tech, lane departure warning, cruise, SYNC 3 and all the other bells and whistles we've come to expect from the new Fiesta.
If you've driven a car with launch control, you'll know that it is both deeply impressive and usually a pain in the proverbial to activate. In the latest ST it is surprisingly easy to get to so when you are, ahem, on the drag strip you simply hit down on the steering wheel buttons and OK, stick the car in gear plant the clutch, throttle and then side-step the clutch. Magic happens, off you go.
How does it compare to the last one?
Now, I spent my own hard-earned on the last Fiesta ST (with a Mountune 215 kit on) and loved it to bits. No doubt the car captures the playfulness of the original, but it's a good deal more refined. The suspension, oh the suspension! Firm, but not crashy it absorbs bumps with great aplomb but is stiff enough to keep you from rolling like an American Cop car from the 80's. This is undoubtedly helped by hours tuning the suspension, but particularly due to the stiffer rear end and progressive 'torque vectoring' springs. If you drove our M-Sport Fiesta ST, the effect is similar, with a playful dash of oversteer thrown in for good measure; pushing the nose through.
On that note too, the performance pack also comes with a mechanical Quaife diff. An absolute must and I fully recommend spending your money here…
It's practical too, a great daily driver with a five door option with plenty of standard and optional gadgets if that's your bag, including LED headlamps which are superb.
STAT ME.
– 1.5 Litre 3-cylinder Ecoboost engine (capable of shutting down and restarting a cylinder in the blink of an eye for fuel economy reasons)
– Performance Pack adds Quaife diff and launch control
– Selectable drive modes = pops and bangs from the exhaust amongst other things
– 0-62? 6.7secs – 0.2 secs faster than the previous model.
– Top speed – 144mph
– BHP – 197
Should I buy one?
Well, I'm obviously not going to say no, am I?
But in all honesty; yes, yes you should. It's a belter of a car that does the mundane very well and when it comes to all out driving fun, it's a hoot too.
Latest News
01-04-2022
Are you looking to treat yourself to a new car or upgrade your existing one?…
Read more >
10-03-2022
Cuff Miller has been working as a community hub, receiving donations from across…
Read more >
17-12-2021
We've received a fair few questions about the Fiesta ST that has…
Read more >