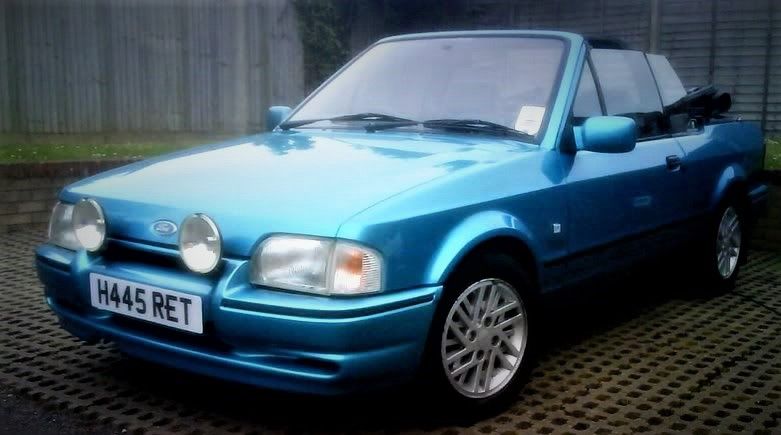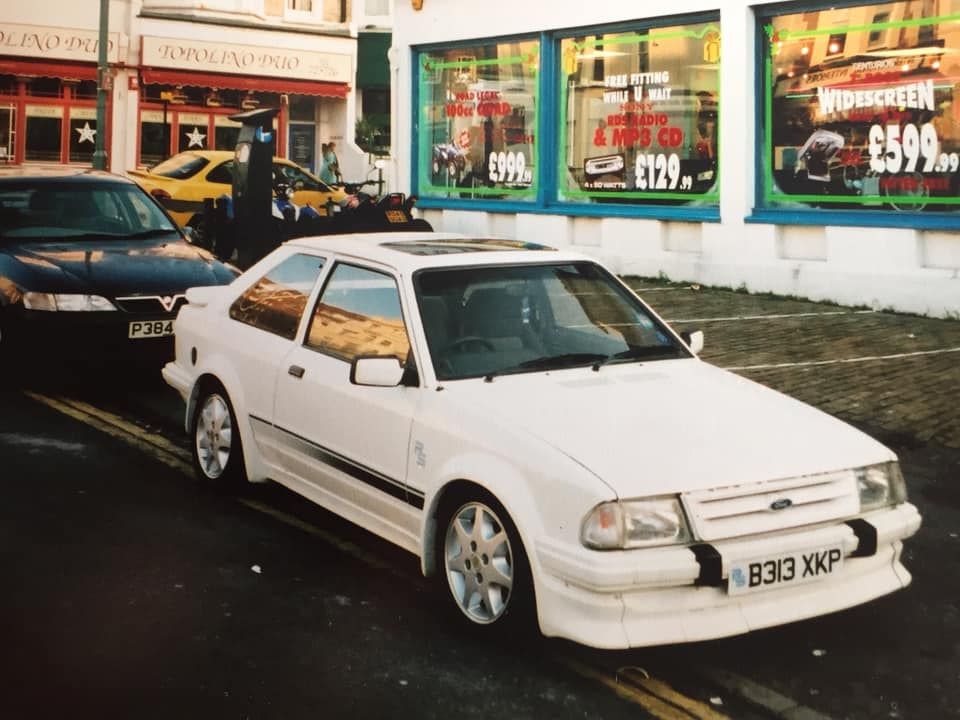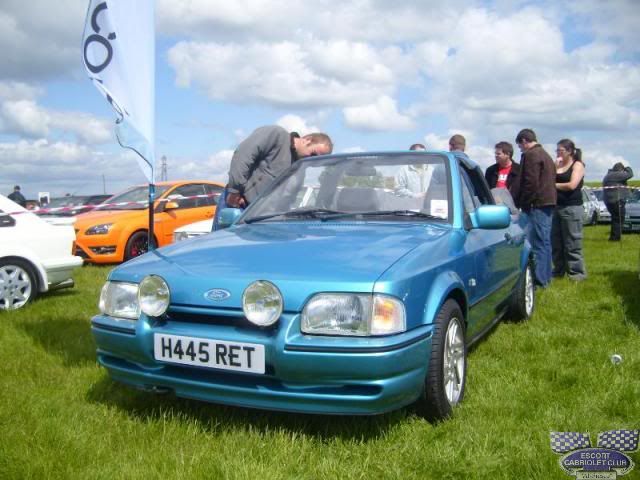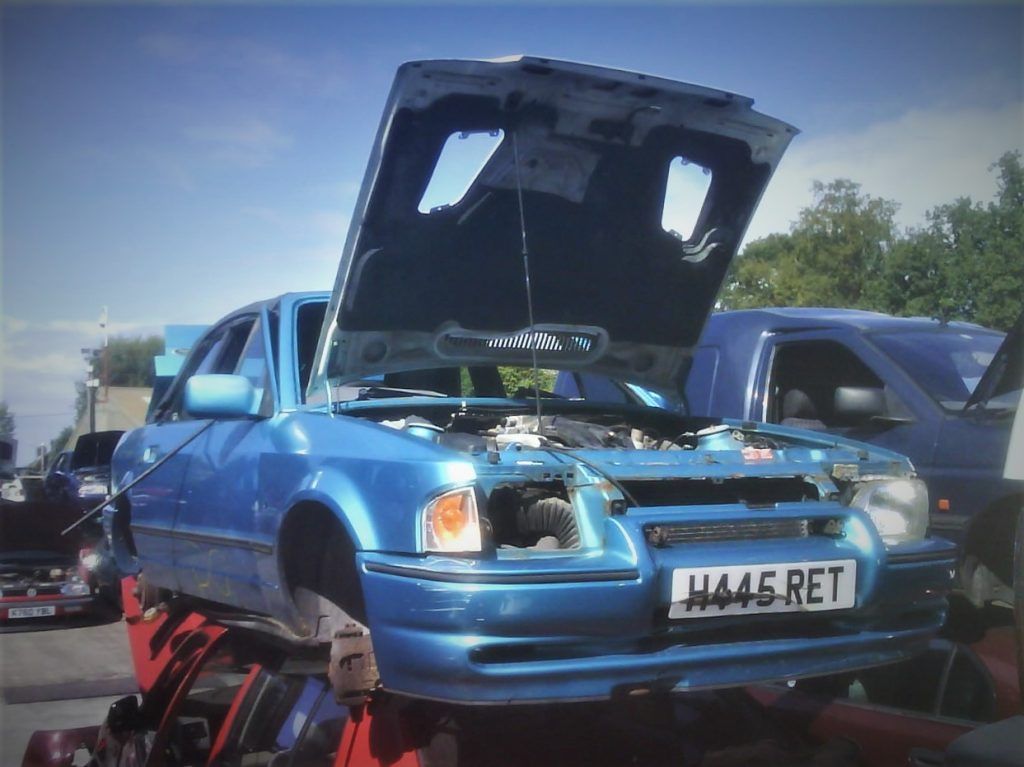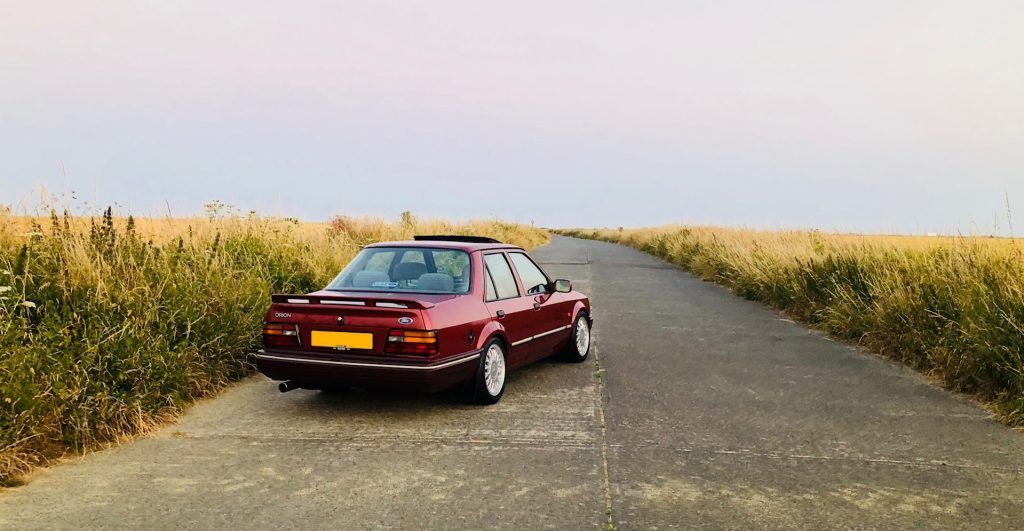 Nostalgia or nonsense? The old Fords we loved and lost
Idon't know about you, but sometimes on those warm, sunny days you find yourself thinking back to a car you used to own. Quite possibly a car that you had in the years when you'd just passed your test (I'm struggling here not to say 'when we were younger'…) and find yourself wishing you still had it.
I found myself reminiscing about an RS Turbo with a customer that he'd owned some years ago and has subsequently disappeared; possibly into a private collection somewhere and is still mourned to this day.
There's been a few cars for me over the years that I've regretted selling. Some I wish I'd kept if only because of what they are worth now. In my mind it seems only recent that Capri's were a few hundred pounds and a nice '3 Door' Sierra Cosworth would set you back sub £15,000.
Nowadays an RS500 can easily reach over £100k. Mk1 Escorts fetch more than £20k. The likes of the XR3 that I bought for £100 because it had a better interior than mine and subsequently scrapped the rest for what I paid are a distant memory and would border on sacrilegious these days. More likely these slightly tatty cars would be found on eBay with 'barn find' written in the description. Although I never had a Sierra Cosworth, The 1600E and RS1800 I bought for under £1,500 each undoubtedly would change hands for a few quid more than I paid too.
Part of the appeal of the old Fords was that they were (generally speaking) cheap, plentiful and relatively quick. Before they became the appreciating retro and classic cars they are now, tidy examples could be had for what could be considered banger money.

The XR3i convertible at the top of the page is one of the cars I really do miss; especially this time of year. No, the colour wasn't really my first choice, but at somewhere around the £700 mark, and in very clean condition, it was a no-brainer. 'Harriet' as she was nicknamed formed the basis for many road trips; 4 up, tunes on and was driven pretty much everywhere with the roof down if it wasn't raining, many adventures were had and many good times. I'd happily have it back now. In fact, several years and several less careful owners later I did come across the car again… on the top of a scrap-pile at GW Bridges. Trust me, that hurts.
But, are these cars as good as we remember?

I've ended up with a number of cars from the 70's and 80's over the years and drove several of them daily. If I'm honest, times have moved on. In 2019 the reality is that the power and handling of my old XR3's are bettered by a 1.0 Ecoboost Fiesta and if you decide to run an older car in the winter, you'll suddenly remember how long it takes for the heater to really get hot.

Even the niceties of power steering, air conditioning and Bluetooth that we take for granted are missing, obvious perhaps, but you only really remember when you find yourself tackling your first parallel park, or you're stuck in traffic on your way to work. Suddenly it all seems like quite hard work.
That's not to say that it's not rewarding though, this will be a car you will probably drive just because of how it makes you feel. The truth is, you're only likely to buy one of these cars now if you really want one, partly because there aren't so many, and certainly they aren't so cheap or plentiful, to the point of being unobtainable. You're not going to by one by chance…

That said, if you've got the space, are lucky enough to be able to afford it and you can find what you're after; a classic or retro Ford can be fantastic fun to drive. Join an owners club for those odd spare parts, pickup a classic insurance policy and enjoy. If it's more than 40 years old, it's free road tax too.
Final thoughts then. Without a doubt modern cars are easier to live with and deliver superb performance and economy too. But, would I buy another old car? You bet. In fact, I managed to find the same car my parents had when I was a kid; 10 years have gone by and with a whole new set of memories to go with it. Yes its nostalgia, yes there are far better modern cars and no, I wouldn't drive it every day anymore. But do you know what? I really don't care. This won't be another that slips away.


Latest News
01-04-2022
Are you looking to treat yourself to a new car or upgrade your existing one?…
Read more >
10-03-2022
Cuff Miller has been working as a community hub, receiving donations from across…
Read more >
17-12-2021
We've received a fair few questions about the Fiesta ST that has…
Read more >