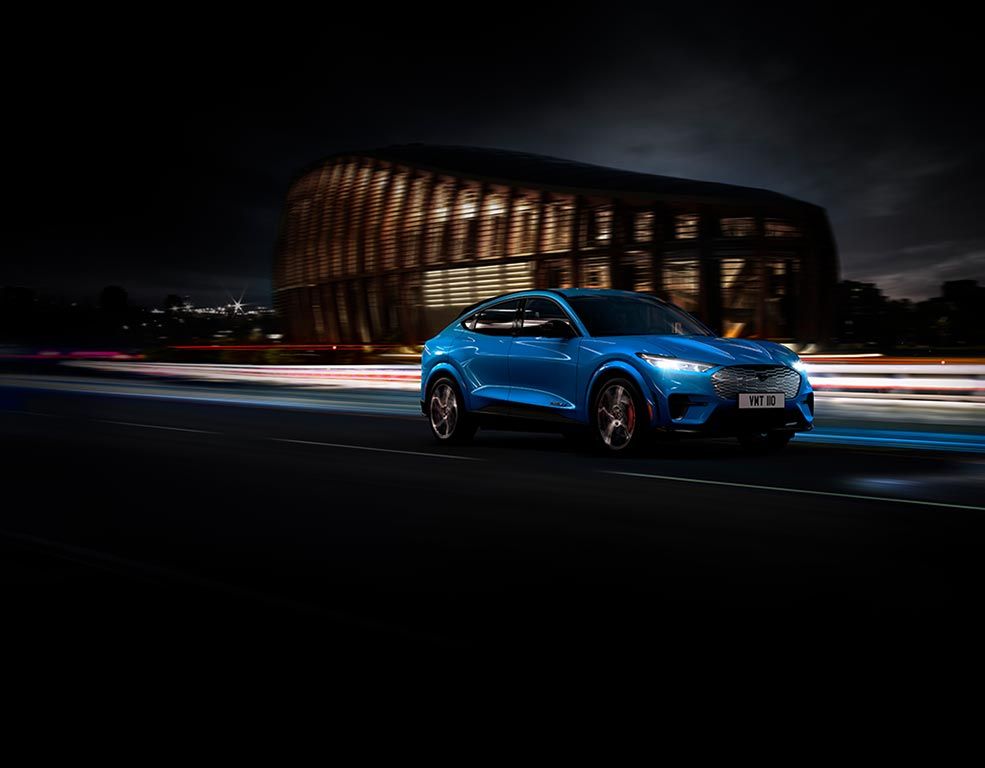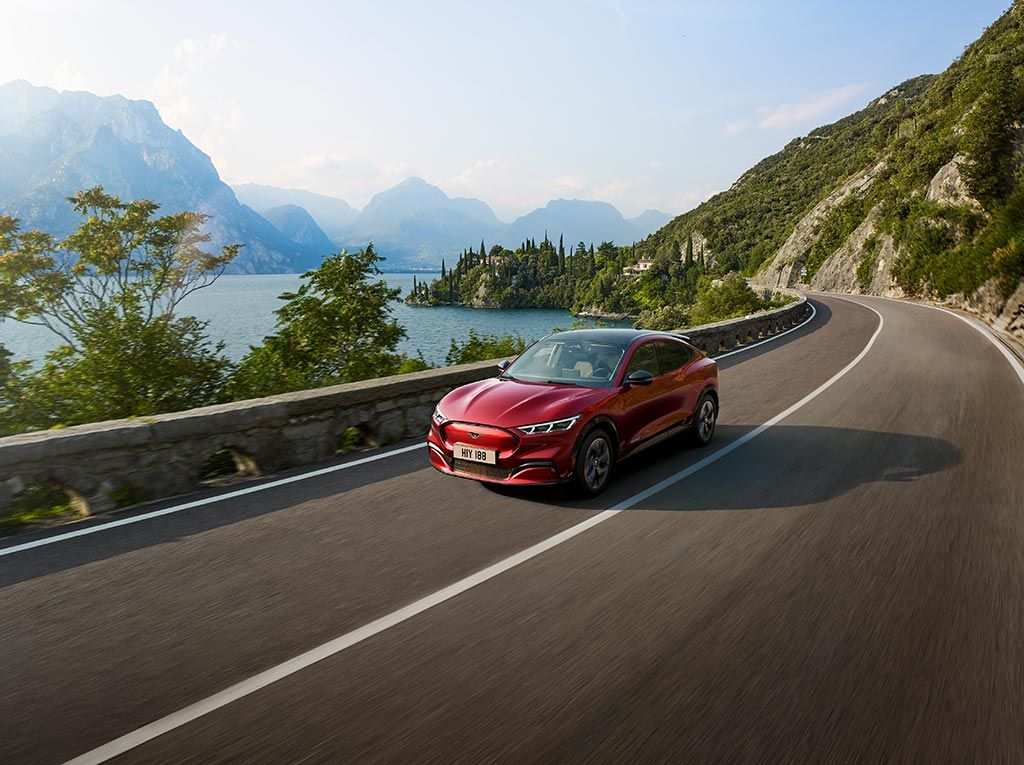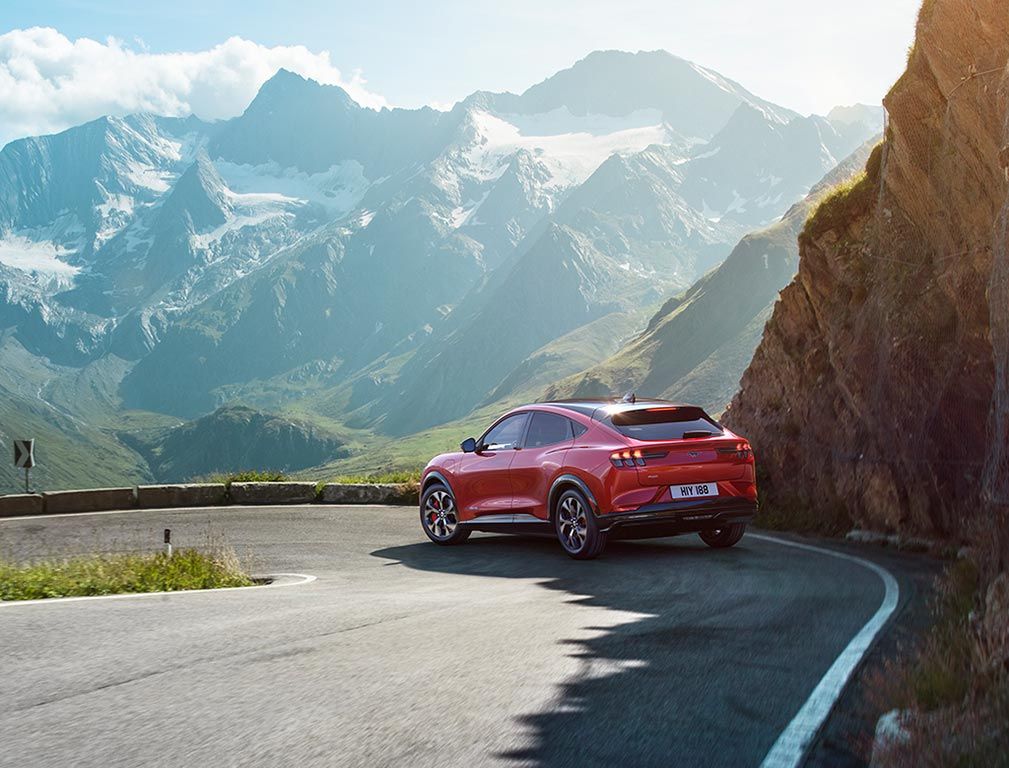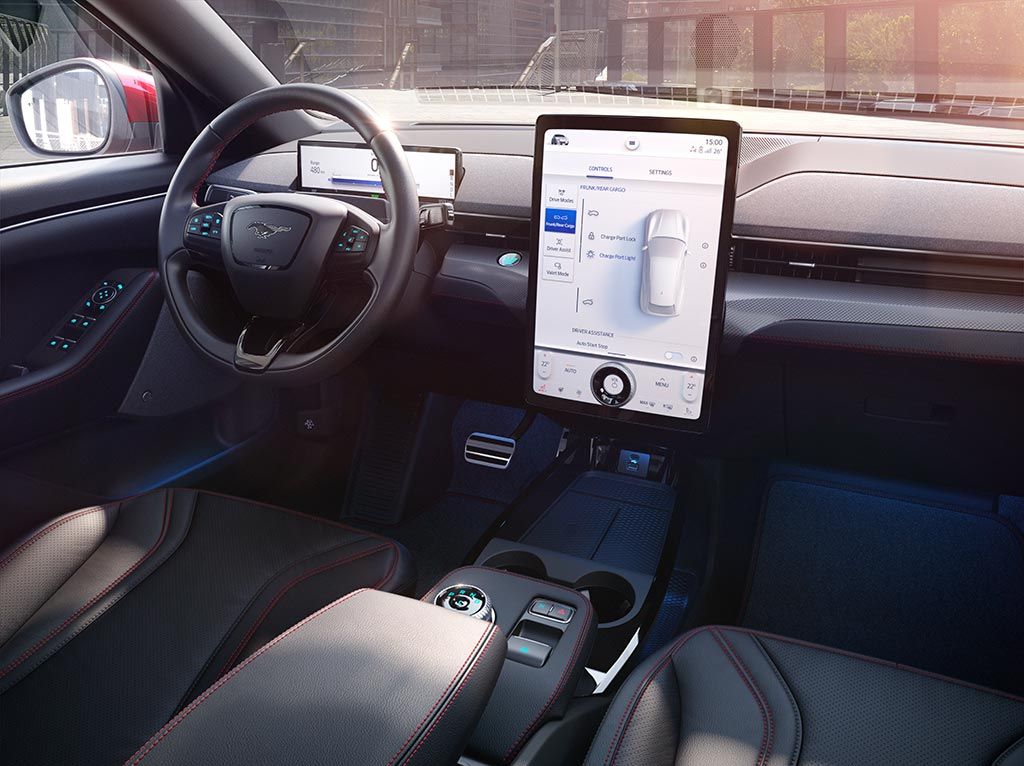 Mustang Mach- E Ford's Electric Dream Machine
It doesn't seem that long ago that electric cars were the butt of many a milkfloat joke. Oddly shaped, undesirable cars with limited range and limited performance. But in the last few years performance cars from the likes of Tesla, Jaguar and alike have shown that electric cars can not just be interesting, they have the opportunity to power past their internal combustion engine (ICE) equivalents.
Of course we can't ignore the positive impact on the environment, or indeed our pockets, after all the real cost of filling up is considerably cheaper; but for those of us who enjoy driving, performance and a bucket-load of torque electric-performance vehicles mean you can have your cake and eat it.

The problem is that all this comes at a price. The I-Pace starting from £63,00, the Model S and X coming in from £80k. Just as the Model T brought car ownership to the masses Ford once again has the opportunity to democratise the latest evolution in personal transport. This comes in the shape of the all new, all electric Mustang Mach-E, priced from just over £40,000.
So, let me tell you a little more about it. There's a number of different powertrains available, but here are the highlights from the pick of the bunch.
0-62? Around 3.5 seconds (GT). Torque? 830NM (GT), Range up to 370 miles (RWD). Oh and if you fast charge it for 10 minutes, it'll do up to another 58 miles. Take that, range anxiety.

This is a real world performance alternative to some seriously high-performance cars. One that seats four in comfort and has 500 litres of boot space, 100 of which are in the front-boot, or 'froot' (frunk if you're American). The clever froot/frunk which sits under the bonnet where you would normally find the engine offers the same 'megabox' design you see in the all-new Puma, is waterproof and has a drain plug at the bottom, making it easier to test how many litres you can actually fit in there; if you're so inclined.
What else then? Well, you may have noticed there are no door handles, instead each door pops open from a button when you have your key/phone nearby, or via a keypad on the b-pillar. There's also a huge 15.5″ touchscreen inside that controls all the cars main functions, live navigation, over the air updates and so on. We're keen on the B&O soundbar across the dashboard and is bound to be as impressive in the Mach-E as it is in the rest of the range. As you'd expect there are a whole host of driver aids and technology to boot. As for it's design, well you can certainly see the Mustang DNA and we'd say its a welcome addition to the family, we rather like its looks (particularly in blue) but you can decide that for yourself.
Sadly though, we aren't able to supply the Mustang Mach-E as yet at Cuffs, in fact, this is the same for all Ford Dealers with sales only available online and first deliveries due at the end of 2020.
Why are we talking about it then? Well, Mach-E is a first for Ford and unquestionably the technology debuted here will find itself into the rest of the Ford range and indeed many of the technologies are already integrated into our existing and upcoming vehicles such as the 200+mpg All-New Kuga Plug In Hybrid. In fact, all Ford nameplates will soon benefit from a Hybrid or EV option, across a range of vehicle types and price points. More power, more economy, it's the future.
What are Cuff's doing about it? Well, we're embracing the new technology, with All-New Kuga and Puma inbound and due with us early next year, we are upgrading our site with two new 22KW Ford customer charging stations and of course the latest tools, equipment and training to work with EV, whichever Ford you drive.
Latest News
01-04-2022
Are you looking to treat yourself to a new car or upgrade your existing one?…
Read more >
10-03-2022
Cuff Miller has been working as a community hub, receiving donations from across…
Read more >
17-12-2021
We've received a fair few questions about the Fiesta ST that has…
Read more >