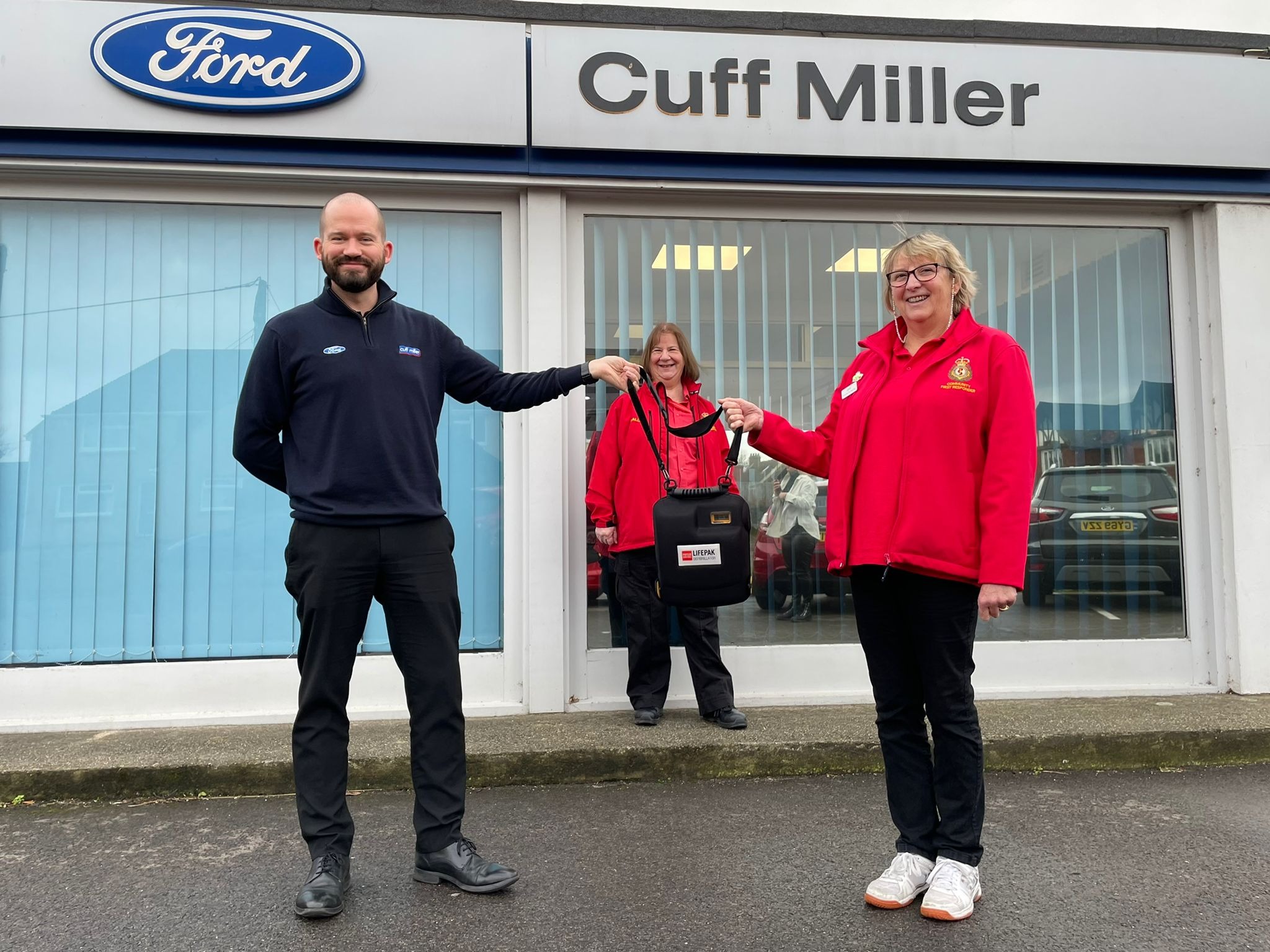 Cuff Miller donates defibrillator to Community First Responders
Cuff Miller donates new Defibrillator to the South East Coast Ambulance Service, Community First Responders
Littlehampton Ford Dealer, Cuff Miller has donated a defibrillator to the Worthing and District Community First Responder Team who support the South East Coast Ambulance service responding to 999 calls when on duty, checking Public Access Defibrillator sites and delivering CPR and defibrillator familiarisation across the area.
Sally Holmes, a volunteer for the CFR team, said "Our primary function is CPR as an early response to this life-threatening emergency is essential. As we live locally, we may arrive at the scene of an emergency ahead of the ambulance and be able to treat the patient in advance of their arrival. We are sent to patients with a wide variety of conditions that prompted them to dial 999. This may be anything from a patient who is breathing but unconscious to someone who has had an allergic reaction, breathing difficulties or a non-injury fall." Across the South East, CFR's attend roughly twenty thousand, 999 calls a year, with ten thousand categorised as life-threatening.

Alongside front-line aid, Responders such as Sally and Jenny offer CPR and Defibrillator familiarisation sessions free of charge, with one session recently attended by many of the staff from Cuff Miller. James Baxter, Dealer Principal of Cuff Miller stated; "Having purchased a new defibrillator for our site; we were fortunate to have taken part in the familiarisation that was offered to us at no cost by Sally and we were simply blown away that this was carried out completely by volunteers that do an incredible job and give so freely of their time."
CFR's volunteer for a minimum of twenty hours per month, with many, such as Sally offering much more. The South East Coast Ambulance Service supply a kitbag and clinical supplies, but equipment such as Defibrillators are paid for by fundraising and donations which are "absolutely vital" to the continued work of the team.
The new Defibrillator will be assigned to one of two new Responders who have joined the team and will be covering the local area.
Whilst doing admirable work fundraising, Sally acknowledged that the many hours she commits to her volunteer role are dedicated to saving lives and equipping others to do the same. Something that has resounded at Cuff Miller; "The familiarisation training has given the team the confidence as to what to do in an emergency and I would fully encourage any business to do the same." noted James.

"We are delighted to donate a new defibrillator to support the incredible work carried out by the Community First Responder Team, covering our local area." James said, adding "We are proud to have served Littlehampton and it's community for 75 years in 2022. These are our friends, our neighbours and our family. It is very pleasing to be able to offer our support in this way, knowing that our donation may well go on to save many lives."
For more information on the incredible work that the Community First Responder Team do, please visit https://www.secamb.nhs.uk/join-us/community-first-responders/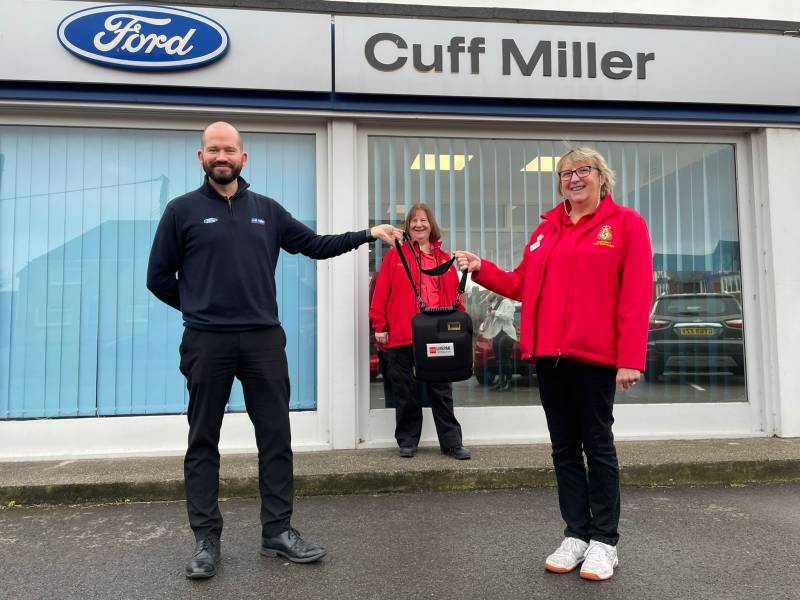 Latest News
01-04-2022
Are you looking to treat yourself to a new car or upgrade your existing one?…
Read more >
10-03-2022
Cuff Miller has been working as a community hub, receiving donations from across…
Read more >
17-12-2021
We've received a fair few questions about the Fiesta ST that has…
Read more >