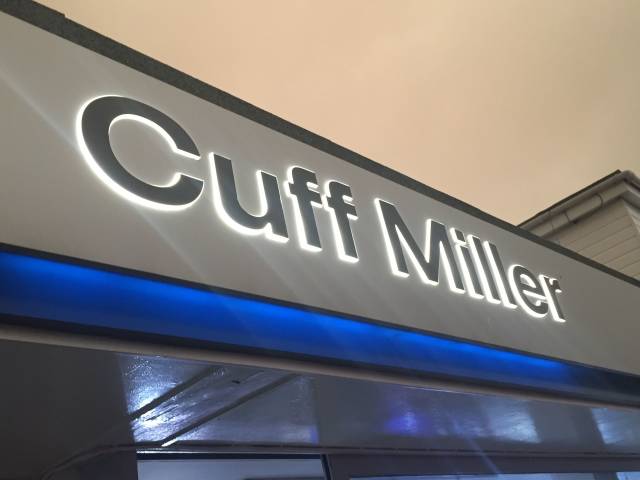 Cuff Miller Corona Virus (COVID-19) Update
Cuff Miller is temporarily closed across all departments
Update 24/03/2020
For the protection of our customers, colleagues and the wider community, we have taken the decision to temporarily close the business across all departments as of 12pm today.

All the team at Cuffs would like to thank you for your support and understanding at this unprecedented time.
If you need to contact us please email enquiries@cuffmiller.co.uk and we will return your email as soon as possible when we are back open.
Please take care, stay well and we look forward to seeing you all soon.

Kind regards

All the team at Cuffs
Currently we are closed across all departments
| | | | |
| --- | --- | --- | --- |
| | Sales | Service & Parts | Forecourt |
| Mon – Fri | Closed | Closed | Closed |
| Saturday | Closed | Closed | Closed |
| Sunday | Closed | Closed | Closed |
FAQ's
(Last updated 30/03/2020)
How long will you be closed for?
The management team are reviewing the situation weekly to review our options. At present we expect this to be for at least three weeks (until 14/04/2020) depending on Government guidance, however this may be extended.
Are you open for fuel?
No, unfortunately we are closed across all departments.
What if I need an MOT?
All cars, vans and motorcycles which usually would require an MOT test will be exempted from needing a test from 30 March 2020 Vehicles must be kept in a roadworthy condition and drivers can be prosecuted if driving unsafe vehicles. Please see the government advice on keeping your vehicle roadworthy here.
Unfortunately we are not able to offer MOT tests or repairs at this time.
My vehicle is due a service, will servicing my vehicle late affect my manufacturers warranty?
There is already a tolerance of 1 month/1000 miles in place for servicing. This has been relaxed to beyond one month to allow for closure or isolation. The maximum grace for mileage remains at 1000 miles.
I have the Ford Service Activiated Roadside Assistance (SARA) breakdown cover with my vehicle. If I'm overdue my scheduled Ford Service will I still be covered?

If your SARA expires or expired during the lockdown period between March 20th and April 20th your contract will be extended for four weeks. Ford have added in their most recent communication that "This four week extension period will continue to be reviewed to ensure customers are supported."
My warranty is due to end, but I have noticed a fault, what should I do?

Please report the fault by email to enquiries@cuffmiller.co.uk so that we can log this on our system. We will then be able to carry out a repair once we are open if you warranty period expires during the shut down.
I'm worried about making payments for my vehicle (Vehicles financed by Ford Credit)
Ford Credit are offering flexibility with regards to making payment for your vehicle. This may include a payment 'holiday' and/or extension of you contract.
If you think you may not be able to make a payment, please contact Ford Credit here https://www.ford.co.uk/finance/support/contact-us
I'm due to replace my Motability vehicle or are looking to start on the scheme.
Due to the current Covid-19 situation and Government guidelines currently in place, Motability have announced that the scheme is currently closed for new applications for existing / new to scheme customers and no vehicle handovers can take place presently.

Due to the scheme currently being restricted there will be a delay in updating the Motability pricing structure.

If your Motability vehicle is due to reach the end of its contract

Customers coming to the end of their lease will be automatically extended for six months.
There will be no need to contact Motability to arrange; and customers will continue to be insured through this period.
If customers plan to leave the Scheme at the end of their lease, customers should contact Motability so arrangements can be discussed.
Have any of the Cuffs team reported symptoms of Coronavirus?
No, none to date. We are taking all reasonable steps to possible to ensure it stays that way by closing the site.
Previous Updates
As with all businesses, we are taking steps to help protect our team and their loved ones; likewise, friends and customers such as yourself whom visit the site and come into contact with us.
Our thoughts are of course with all of those affected, whether it be personally, or a friend or family member. In such unprecedented times, we are constantly reviewing advice from the Government, NHS and World Health Organisation, adapting as required to deliver the level of service that you expect from us.
I am sure that you will agree that we must all do what we can to stay safe, stay well and look after each other the best we can.
We have taken the following steps to help prevent the spread:
Our opening hours are currently being revised (please see below) reflecting the struggles and challenges that we are all facing. We recognise that flexibility is required to ensure that we remain open and that the team can continue to support and care for their families.
In order to safeguard our team and in turn our customers and like many businesses, we have stopped accepting cash a means of payment across all departments in line with guidance from the WHO. Contactless payments are preferred where possible (including Apple Pay or Google Pay). In the forecourt this also means we will not be accepting Nectar cards.
We have increased our housekeeping measures as appropriate and have put into place further cleaning routines in order to maintain as clean and hygienic environment as possible.
For the time being, we have switched off self-service drinks including tea and coffee machines as we have identified that despite a rigorous cleaning schedule, this is still a risk area with regards to contamination between each use.
We apologise for the inconvenience, but we will presently not be offering customer toilet facilities for the aforementioned reasons.
If you are self-isolating or have been asked to do so, please stay at home and contact us before attempting to visit. We will always do what we can to assist and accommodate your needs
We appreciate your patience and understanding during this period of uncertainty and look forward to restoring full services as soon as possible.
In the meantime, stay safe and well and we look forward to seeing you soon.
All the best,
Cuff Miller
Latest News
02-12-2019
Motability customers in Littlehampton and the surrounding areas can be sure of…
Read more >
29-11-2019
On the 29th November 2019 Mike Turner bid farewell to Cuff Miller following 34…
Read more >
18-11-2019
It doesn't seem that long ago that electric cars were the butt…
Read more >