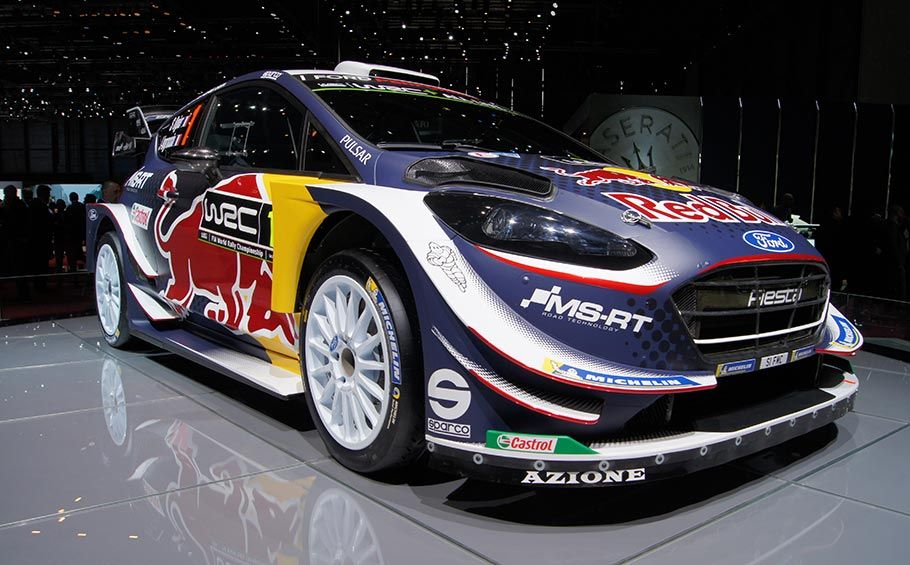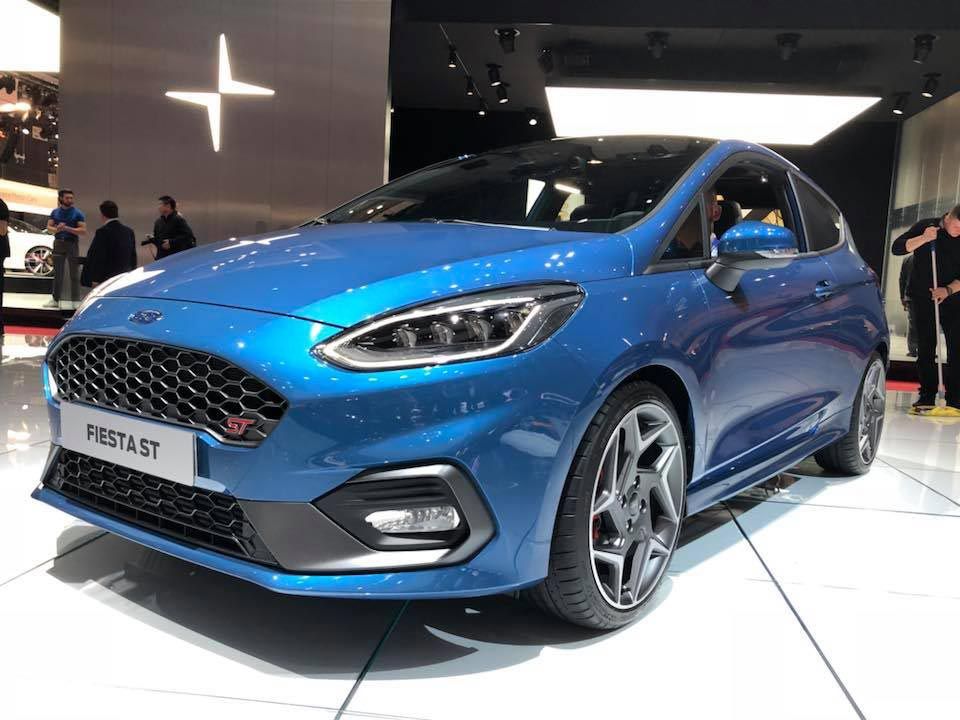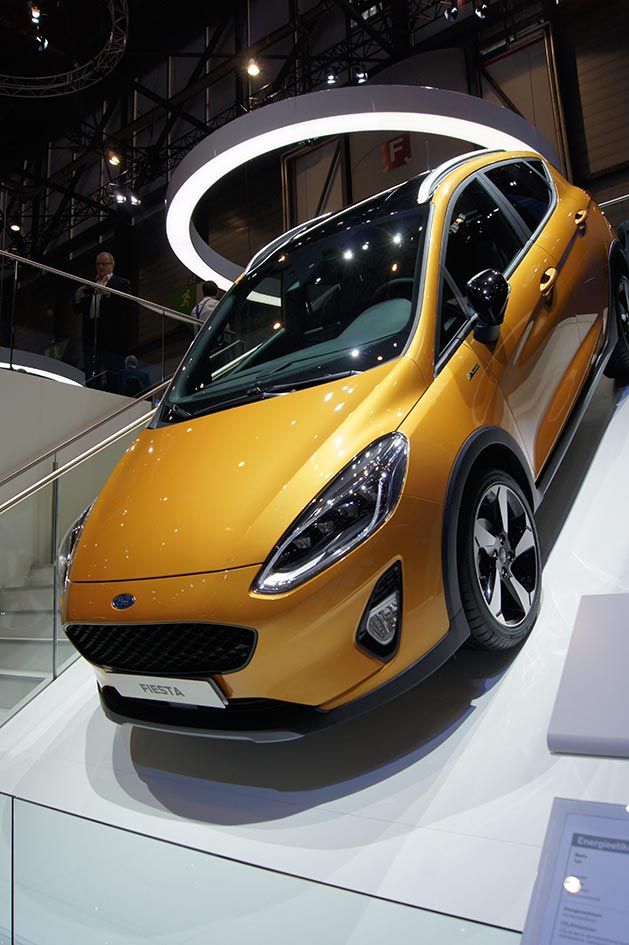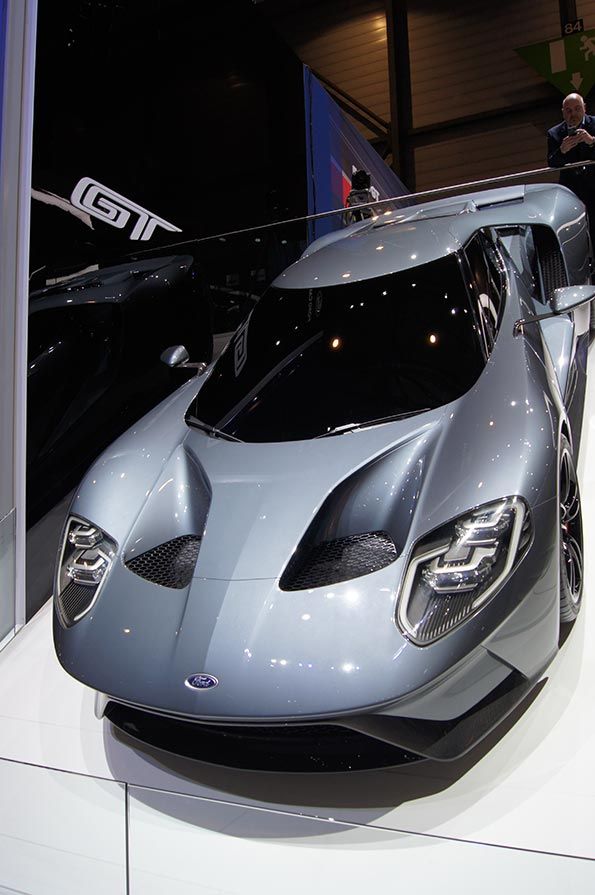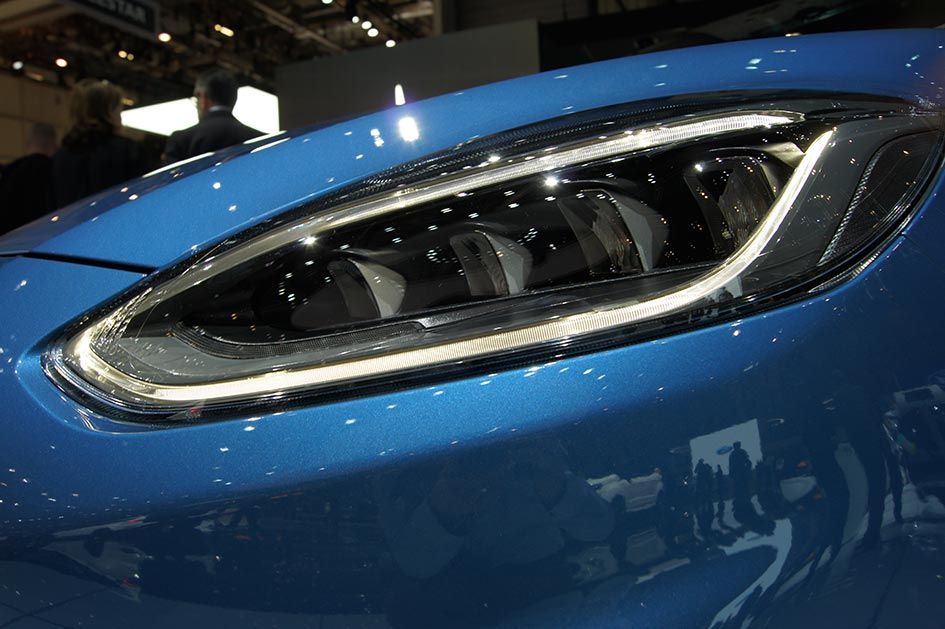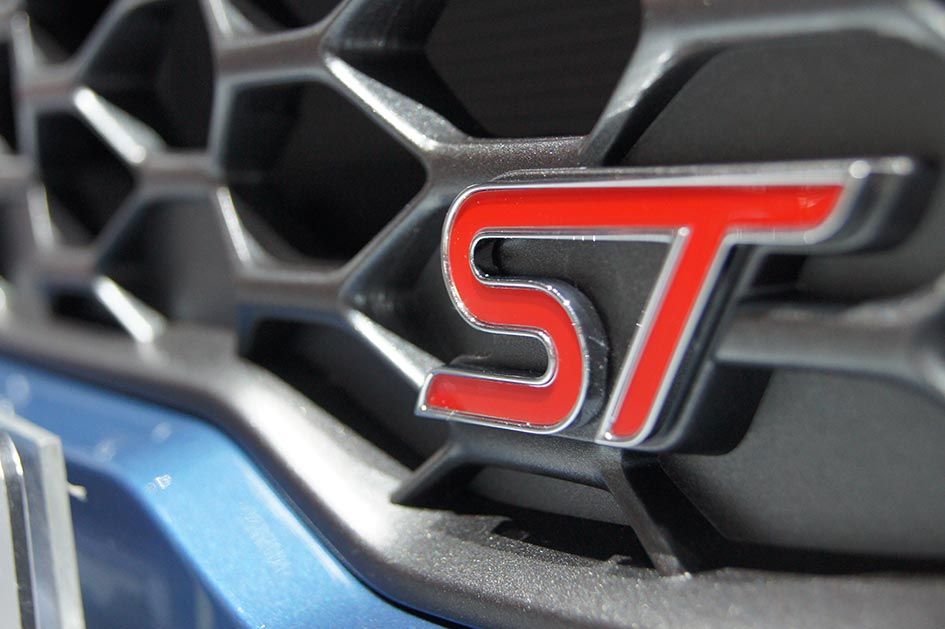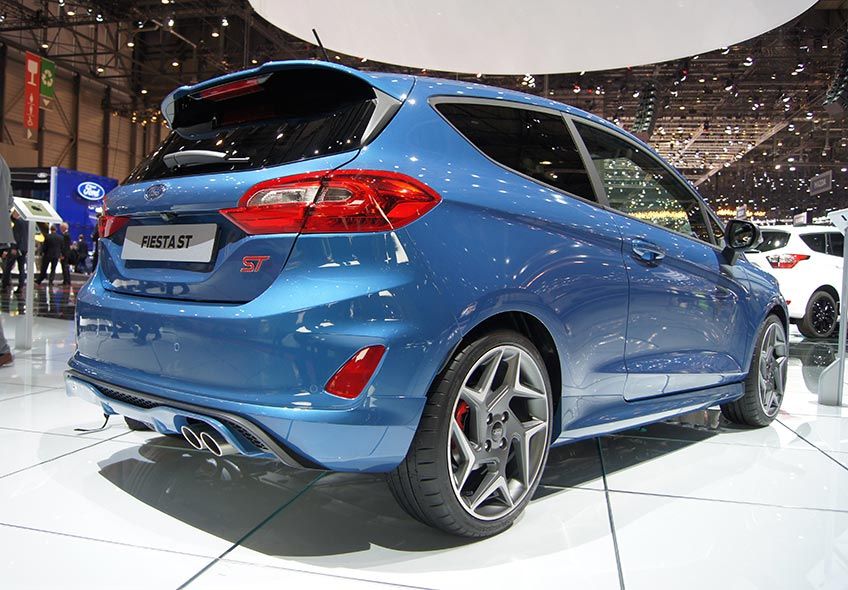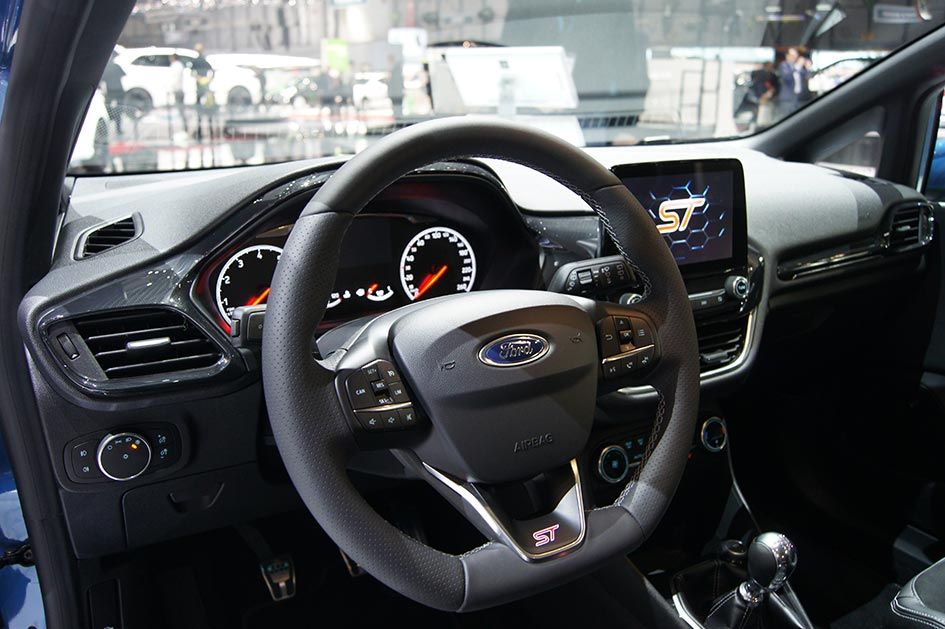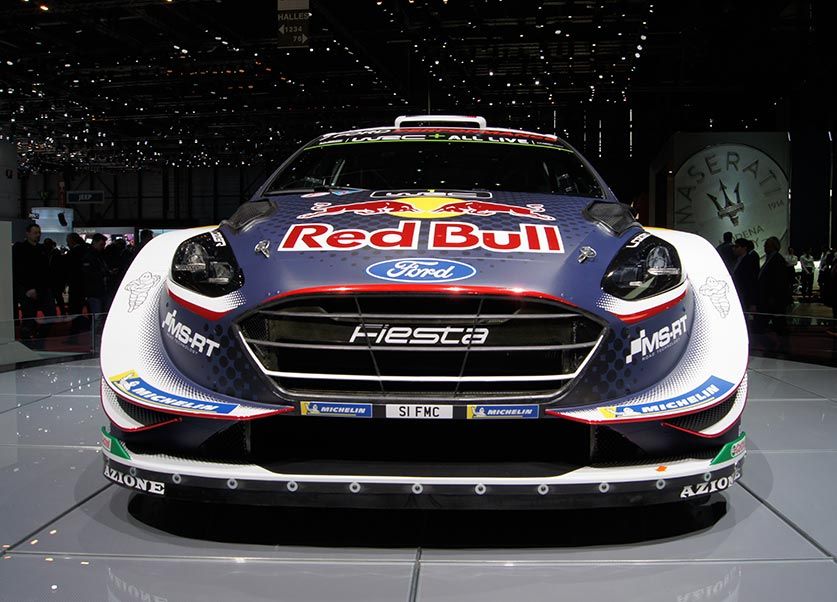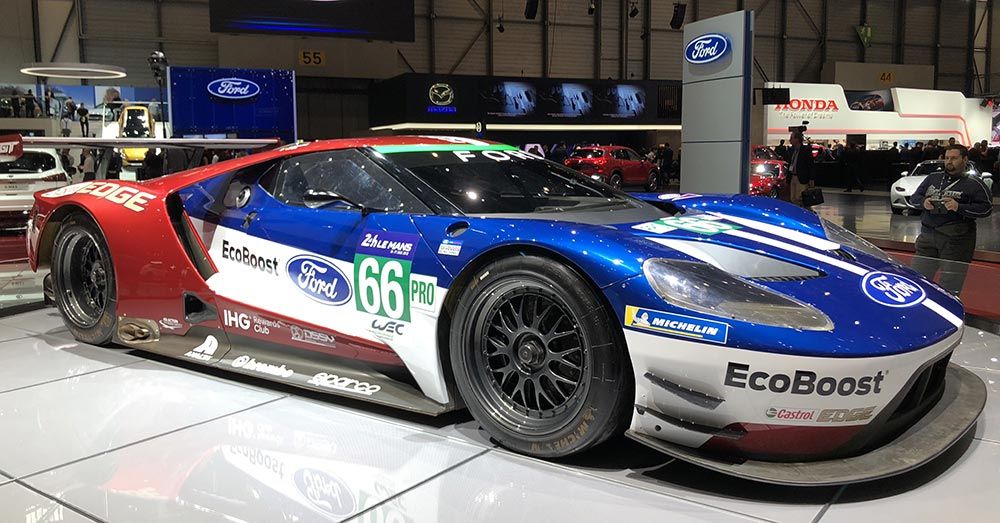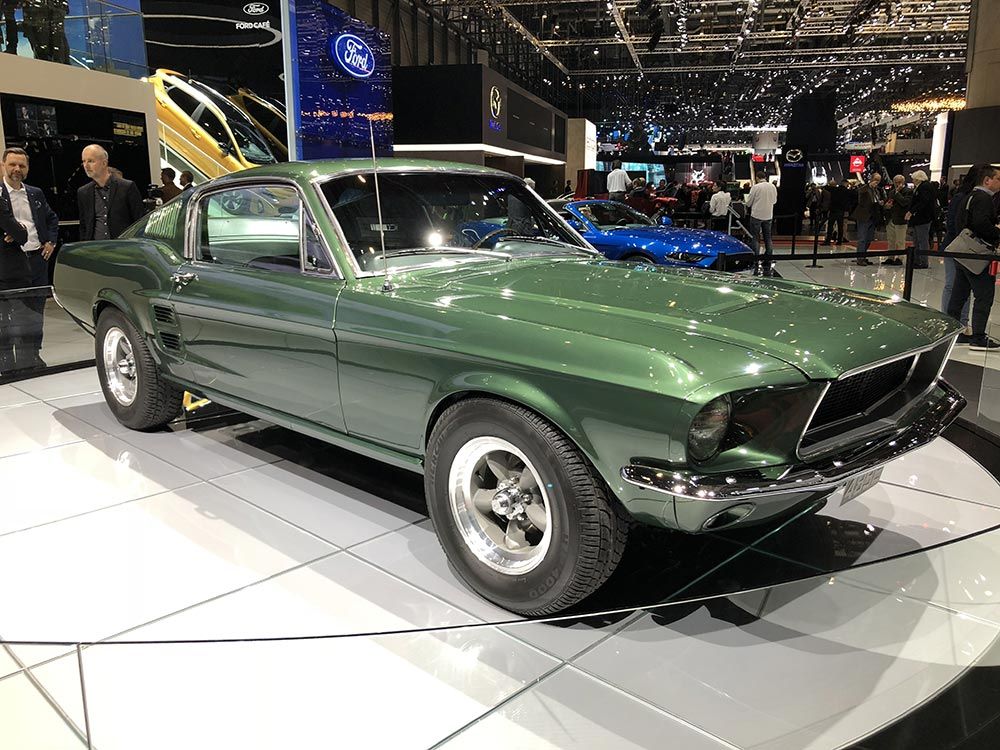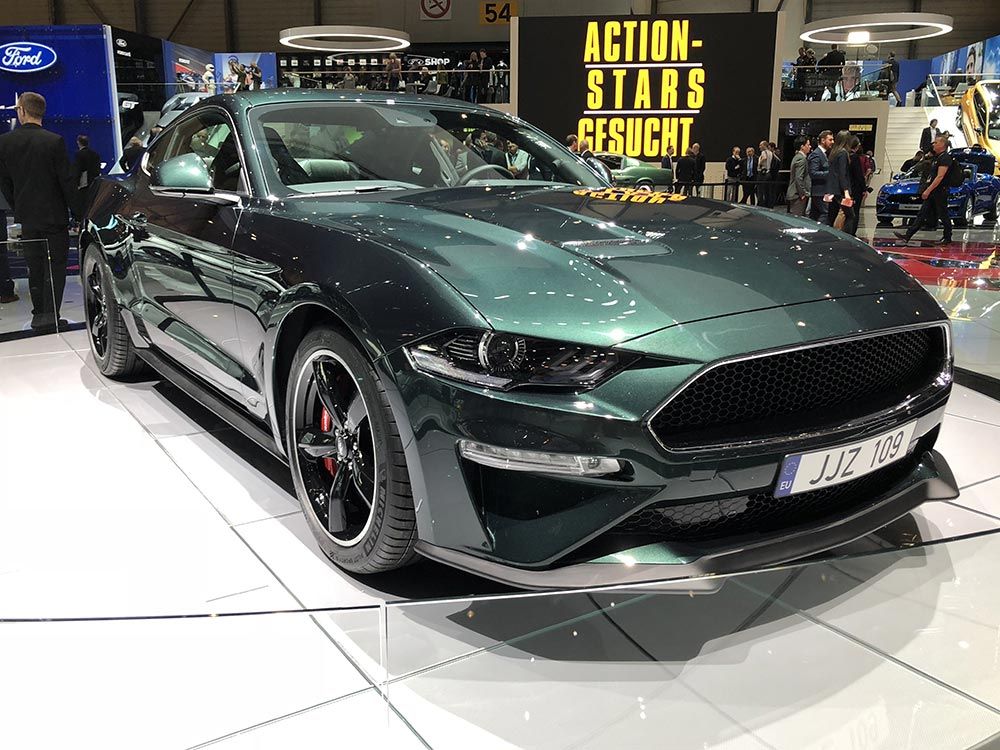 Cuff Miller at the Geneva International Motor Show
2018 is a going to be a big one for Ford, with multiple vehicle launches throughout the year; with the new Ecosport already with us and proving very popular within the compact SUV, cross-over segment, all eyes are on the New KA+ and Fiesta Active models. – Read our full preview here.
We've yet to see them in UK showrooms, but we've flown over from Littlehampton to the Geneva International Motor Show to check them out on your behalf. In the metal the unique Chrome Copper colour worn by both the Fiesta and KA+ Active is even more striking, the copper metallic catching the many lights covering the vast ceiling of the Pal Expo. It's a massive stand this, perhaps as big as Cuff's entire site. Covering two floors with a road going GT and Fiesta Active acting as a border guard leading to the top level, where we meet Ford UK Chairman Andy Barrett, keen to show off the range. He's a busy man and we don't get long.
We were expecting to see New Focus amongst the cars on show, "Not yet" he tells us, "maybe another month, but it's a great looking car…well worth the wait."
No matter, there's plenty here to maintain our attention and plenty to distract us too. Back to it then; front and centre stage is a classic Bullitt Mustang, wearing UK plates – and echoed by a new 2018 Special Edition Mustang, its styling cues are instantly recognisable, Highland Green with 19" torque thrust alloys. The front end is far more striking in the metal than the photos suggest. It should go well too. In the UK, the car will rock 444bhp and some cool interior touches and bonnet vents. Good.
Ford have embraced their motorsport endeavours and there's a couple of treats here too. The LeMans winning GT has been cleaned of all the bugs and dirt it proudly bore at the Detroit Motorshow and looks incredibly sleek, it's a beautiful design this, which makes it all the more incredible to believe that it was borne more out of aerodynamic purpose than bedroom-wall-poster form.
Far more aggressive though is Sebastian Ogier's 2017 WRC winning Fiesta, by Rally gurus M-Sport. I mean just look at it; a menacing blend of spoilers, aggressive aero, splitters and canards, keeping it pinned to the surface when blasting through the Welsh countryside at extreme angles or level when in mid-flight. This is a car that looks like it is on maximum attack, its bold RedBull livery fully suited to its menacing form.
Parked next to it though is the car we've really been looking forward to; The New Fiesta ST. Its predecessor redefined what was expected from a hot-hatch, so complete was the package out of the box a fruity 185PS engine and tight response chassis made it one of the best cars to drive in recent years, regardless of class and won wide critical acclaim. The newcomer then, has A LOT to live up to. It looks good, the Fiesta has evolved, its new shape building on the good looks of its older sister. The preproduction concept wears full LED headlamps which add to a more menacing front end, but it's the interior where the car really excels. We're treated to sculpted Recaro seats as is the fast Ford tradition, with the show car wearing a combination of leather and alcantara – they're comfortable and supportive too. That's great, because the tech spec suggests that they'll need to hold on to you…
As with the current Fiesta, the car will come filled to the brim with tech, from auto lights and wipers through to a lane departure aid, Sync 3 and full mobile phone connectivity.
Power has been upped to 200ps developed from a 1.5 litre 3 cylinder engine, it'll be flexible, with a trick cam shaft allowing one of the cylinders to shut down when cruising and reactivate when needed in a fraction of a blink of an eye. All this adding up to around 11 percent better fuel economy all told. More interesting is the built-in launch control and selectable drive modes; a feature developed in the most recent Focus RS Hyperhatch. 0-60 takes a brisk 6.5 seconds.
There have been developments in the chassis department too – a significantly wider track helps overall handling and stability, but it is a trick new suspension setup that has the capability to impressive. A new patented design known as force vectoring springs which have been designed to increase lateral stiffness on the rear, saving 10kg of weight from the rear of the vehicle – effectively the design should add agility and stiffness under load but a smoother ride under normal driving. If we had one criticism of the old model it was that the suspension was maybe a little stiff, if not unbearable around town – The fact that Ford have addressed this means that they have listened to consumer feedback. If they've managed to keep the playfulness of the old car whilst improving the ride as they have with the regular Fiesta, they'll be on to a winner. For the first time, it will also be possible to order the car with a Quaife limited slip diff up front, which coupled with the torque vectoring springs, a fast steering rack and a stiff chassis should make for a great handling little car; we can't wait to see it in the showroom and rest assured, we'll let you know when we've been behind the wheel…
Latest News
01-04-2022
Are you looking to treat yourself to a new car or upgrade your existing one?…
Read more >
10-03-2022
Cuff Miller has been working as a community hub, receiving donations from across…
Read more >
17-12-2021
We've received a fair few questions about the Fiesta ST that has…
Read more >