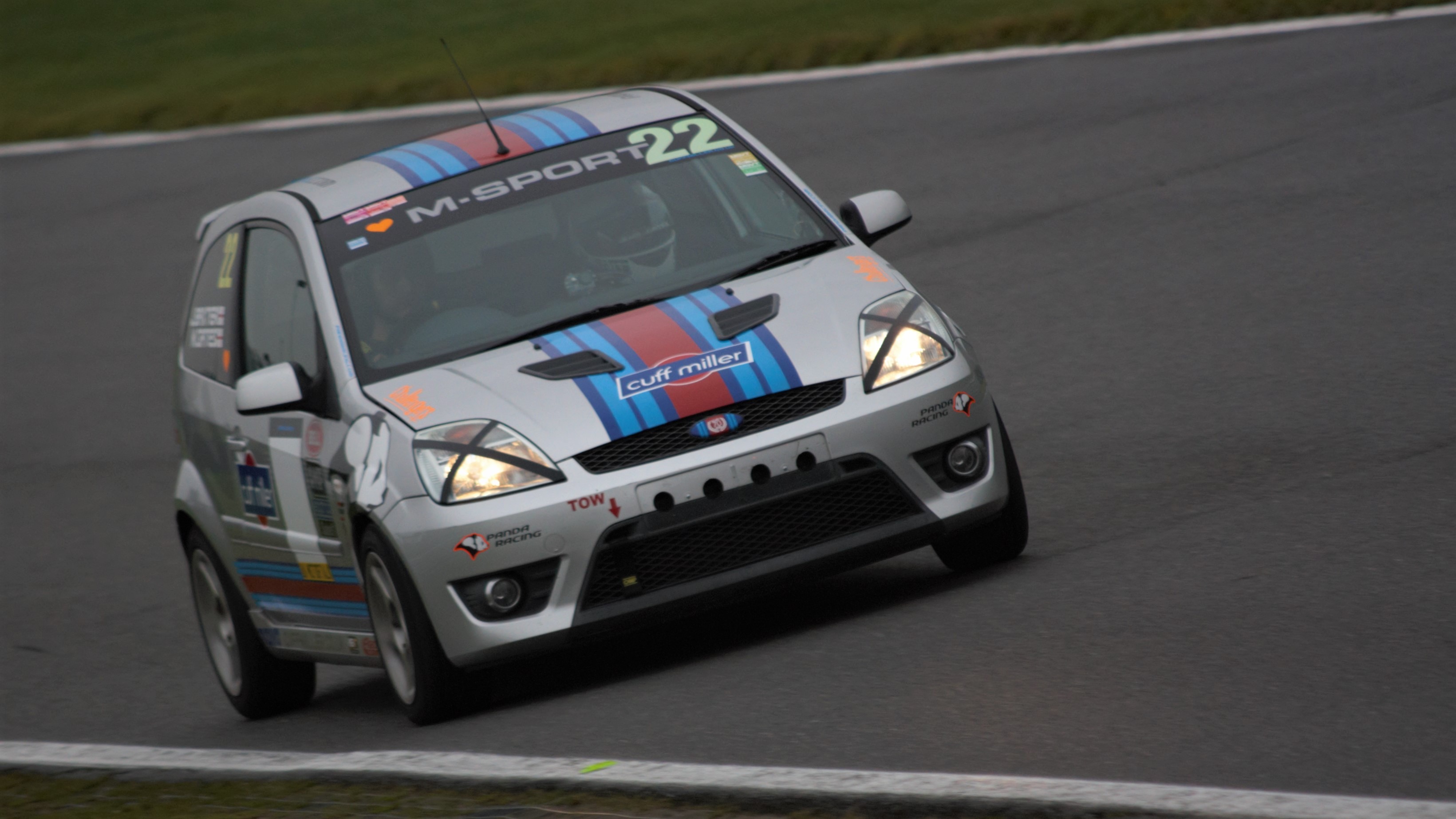 About the FiST – Our Fiesta ST Track Car
We've received a fair few questions about the Fiesta ST that has been on display in our showroom over the festive season, so we thought we'd put some answers to your questions below!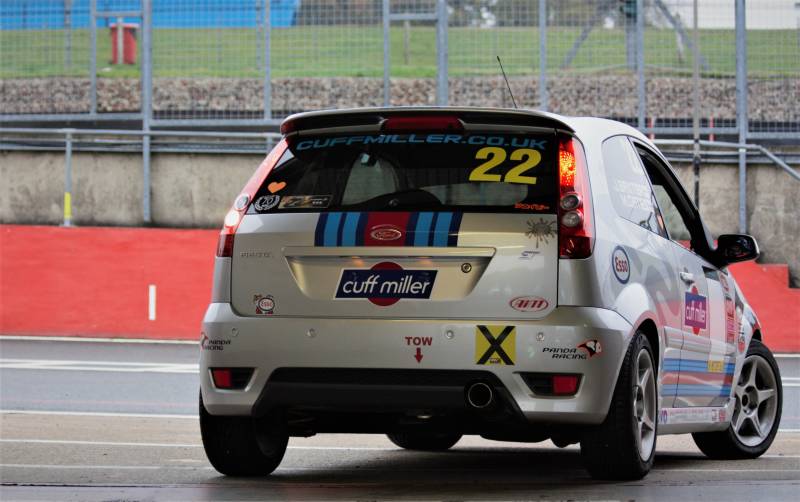 What is it?
The FiST is a Fiesta ST 150, originally a 2007 car which was quite highly specified from new. The car features a tech pack (power fold mirrors, automatic lights and wipers), privacy glass and Bluetooth.

The base car is in very good condition, perhaps a little too nice! We previously put together an original Ford Puma, however decided on the basis of occupant safety a newer, stronger Fiesta would be a better base. It is always worth starting with the best possible car.
Why is it called the FiST?
It's simply short for Fiesta ST. The name just stuck!
Do you race this competitively?
Not at the moment, the car is mostly run and maintained by Dealer Principal, James Baxter and Michael Gates for track days which are self-funded; with other members of the team welcome to join in and drive or passenger on track.
The purpose was to put together a fun fast-Ford and to be able to enjoy pushing a car to its limits safely, without having to worry about paintwork or harming our road-cars.
We have however kept the car relatively standard so that it could easily be upgraded for use in the ST Championship race series if we chose. For the moment, it's purely for fun.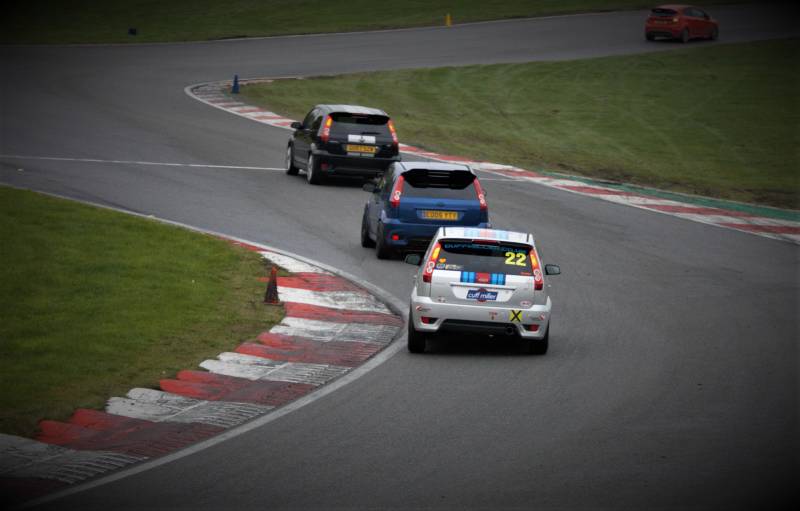 What has been done to it?
The engine and drivetrain are standard, we bought the car with some engine issues which were rectified before we took the car on track. The power output is modest at around 150bhp new, we imagine some horses have escaped from the stable and expect the car to be developing around 130bhp.
Where the car does benefit is lightness. The standard interior has been removed, bar the doorcards for safety. In its place is a pair of OMP competition bucket seats and race harnesses, with an OMP steering wheel and shifter to complete the interior.

We've also equipped the interior with a digital speedometer from AiM, a shift light and hardwired cameras for our own amusement. We have kept the stereo and A/C (a godsend on hot track days) so there are still creature comforts, or weight we could lose, depending on your perspective!
Suspension has been upgraded with lowering springs, whilst a set of 15" Speedline alloys and Toyo T1R tyres replace the original 17's. Braided brake hoses help with brake pedal feel, but otherwise the braking system is largely standard. Otherwise we have added engine cooling to help on hotter days.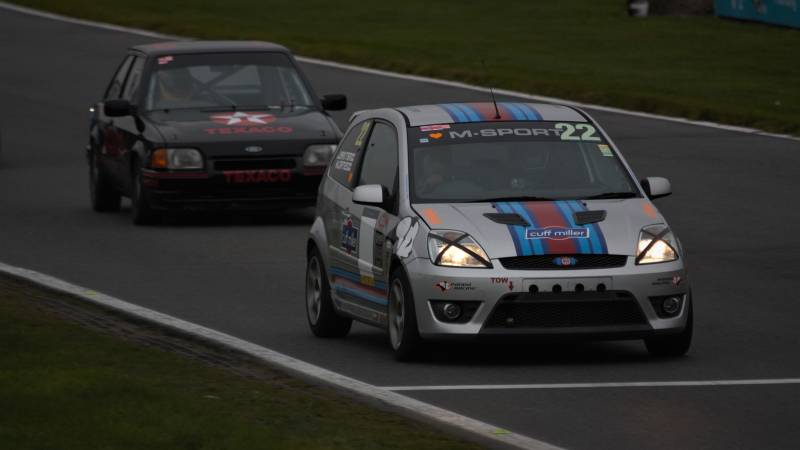 What else do you use it for?
We're proud to use the FiST for other events, including enthusiast meetings and in particular for charity events such as the Disability Challengers road navigational rally early in the year, helping to raise several thousands of pounds for good causes.

The car also travels to other events, such as shows. Where safe, it is great to allow some of our younger Ford fans to have a sit in the race seat!
Who did the livery?
This was completed by James and Mike over several weekends in-house. It's an homage to some of our favourite race and rally cars.

Is it for sale?
Not as such, but everything has a price! We would want to replace it with another track Ford, so it would have to be a good offer! If you are looking to purchase the car please speak to James or Mike. We are able to offer further preparation to the vehicle if you were looking to build the car to be more competitive.
Latest News
10-03-2022
Cuff Miller has been working as a community hub, receiving donations from across…
Read more >
15-12-2021
Cuff Miller donates new Defibrillator to the South East Coast Ambulance Service,…
Read more >
14-10-2021
Introducing The 2022 New Ford Focus! Featuring a 13.2" touch…
Read more >